Letter to Parents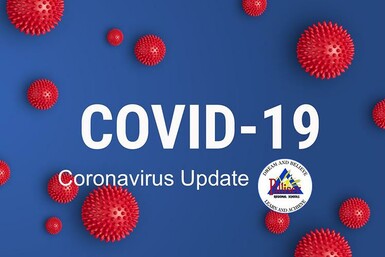 To our Palliser families:
As we approach the end of a very strange school year, we would like to take a moment to acknowledge everyone for the work they have been doing in ensuring learning continues through these difficult times and discuss what next September may look like.
All of our worlds took a dramatic change on March 15, 2020 when the announcement came that school buildings would be closed but education was to continue remotely and students were not to lose out on this school year. Over the last three months staff, students and parents have all found ways to ensure that learning continued. The majority of time, things went well and it appeared that learning over a distance was smooth, but we know  that at times,  it was not perfect and that the stress levels for many were high, yet  through all this, people persevered  and students continued to learn and grow. Palliser School Division would like to thank all the  staff, students and families that ensured this happened, the team effort it has taken to ensure learning continued is notable and greatly appreciated. We appreciate your patience, understanding, and willingness to engage with us as we transitioned to at-home learning following the government's decision to temporarily close schools.
As schools prepare to wrap up the year over the next three weeks we know it will be a challenge to stay engaged and to keep students on task but we have asked our staff to continue to offer lessons, programs or just chances to connect until the end of the school year.
One topic that I am sure on everyone's mind is what school will look like next September? While we cannot say specifically how it will look, we can provide you with information on what we have been doing to prepare for next September and some scenarios that may occur. The final say on school reopening will ultimately be made and directed by the Alberta Government and Alberta Health Services,  as such, we are waiting on formal direction from  them. In the meantime, Palliser senior administration, school administration and staff have been meeting to discuss the three main scenarios that have been proposed by Alberta Education. These are:
For schools to be open as much as possible under normal conditions;
For schools to be generally open but with some health restrictions in place, like physical distancing and personal protective equipment (PPE), for instance;
That teacher-directed at-home learning
We hope it is scenario one, but we are preparing for the second scenario and will have the third scenario in our minds as well. Over the next few weeks, our team will continue to discuss and plan to ensure that whatever is decided, our staff will be ready to meet the needs of  our  students. We know that our lessons and teaching styles will need to continue to be flexible to address each student's learning needs and that we need to prepare for multiple scenarios in each school. No two schools, communities or societies are the same and as such the local school staff have been asked to develop plans that will fit the scenarios proposed by Alberta Education. Our team has heard some amazing ideas  and commitment from the staff  and we look forward to hearing more over the next few weeks.
Alberta Education has indicated that they will have a plan in place by August 1, 2020 setting out the parameters we will be working with to start the 2020-2021 school year. While we wait for this guidance we are not able to confirm what school will look like in September, but what we
can tell you is that our staff will be working hard to ensure we are ready to continue the high quality education Palliser School Division is known for. We will be ready to move forward in whatever direction we are informed to head. Our schools will be clean, materials ready and staff eager to welcome students back no matter the circumstances. To aid us in planning for next year, a parent survey will be available Monday, June 15. Schools will forward how to access the survey when it is ready to be completed.
When school begins in September, no matter the scenario we open under, Palliser schools will be ready to welcome students and help everyone move forward with their education!
Palliser School Division
To view the re-entry plan scenarios for the 2020-2021 school year, as presented by the Minister of Education on June 10, CLICK HERE
For further, up-to-date information from the Government of Alberta, visit alberta.ca/covid-19.
To view COVID-19 resources shared on the Palliser Regional Schools' webpage previously, go to:
COVID-19 Update from the Minister of Education, May 6, 2020: CLICK HERE
COVID-19 Letter to Parents, April 14, 2020: CLICK HERE
COVID-19 Letter to Parents, March 20, 2020: CLICK HERE
COVID-19 Letter to Parents March 19, 2020: CLICK HERE 
COVID-19 Letter to Parents 2020-03-16: CLICK HERE
COVID-19 Letter to Parents, Class Cancellations 2020-03-15: CLICK HERE  
COVID-19 Website Post, prior to class cancellations, 2020-03-15: CLICK HERE
COVID-19 Parent's guide to school attendance, graphic 2020-03-15: CLICK HERE
COVID-19 Website Post 2020-03-12: CLICK HERE
COVID-19 Letters to Parents 2020-03-12: CLICK HERE
COVID-19 AHS Self Isolation Information 2020-02-05: CLICK HERE
COVID-19 Letters to Parents 2020-02-04: CLICK HERE