Welcome to Central Office, Michelle Taylor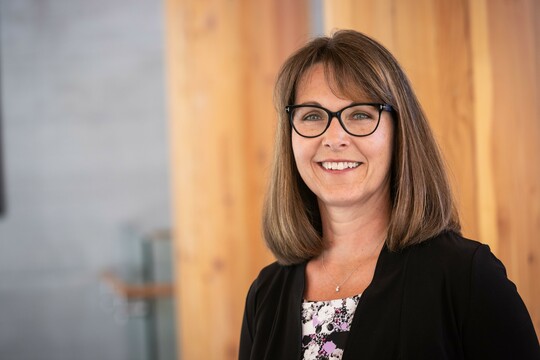 Palliser School Division is pleased to announce that Michelle Taylor has accepted the position of Executive Assistant for the Office of the Superintendent, commencing February 1, 2022.
Michelle was born and raised in a small town in southern Saskatchewan where she had her first experiences working in the field of education, teaching piano, figure skating and swimming lessons. She earned a Bachelor of Commerce degree from the University of Saskatchewan in 1990 before she put down roots in Calgary. After several years working as an executive assistant in the home inspection field, Michelle established her own music studio and for 17 years taught the keyboard-based program Music for Young Children as well as music in a private preparatory school. In 2012, Michelle began working with Calgary Catholic School Division, first as an Office Assistant and then as an Administrative Secretary before moving to the role of Senior Administrative Assistant in the division office where she supported Area Superintendents and Directors on the Learning Services team. In January 2021, Michelle relocated to Lethbridge and began working as the Senior Administrative Assistant to the Dean in the Centre for Justice and Human Services at Lethbridge College. Michelle is excited to be coming back to work in K-12 education and is thrilled to be joining the team at Palliser School Division as the Executive Assistant to the Superintendent of Schools.
In her spare time, you will find Michelle enjoying the outdoors, cycling, hiking, camping and gardening, playing the piano, and enjoying time with her family. 
We are pleased to welcome Michelle to the Palliser School Division team.