Don Boras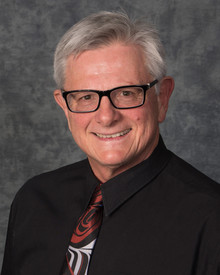 Don is a newly-elected (2017) trustee who has a lengthy association with Palliser; his wife Jane has been a teacher in the division for over 20 years, and he served most of a decade, mostly as chair, on the Dorothy Dalgliesh and Picture Butte High School parent councils while his two kids were going to school.
Don is a professional archaeologist living in Picture Butte. He has two decades of post-secondary teaching experience at the Universities of Lethbridge and Calgary, Lethbridge College, and Red Crow College. He has also worked as a photographer and youth care worker, and spent a decade working for Canadian Sugar Factories in Picture Butte and Taber. He completed his Bachelor's degree in Psychology at the University of Lethbridge, and received his MA in Archaeology from the University of Calgary.
Don was given his Blackfoot name – Ihkitsikam – in 2010 after working extensively with Blackfoot Elders Andy Black Water, Frank Weasel Head, David Striped Wolf and Ray Black Blume on Traditional Land Use studies in southern Alberta. His name is derived from the Blackfoot number seven, and is a reference to the Blackfoot legend about the origin of the Big Dipper. Being awarded his name remains one of Don's proudest accomplishments.