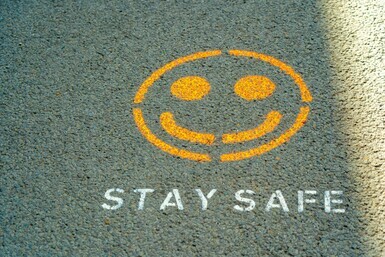 COVID-19 cases and student absence data for Palliser School Division
Recently, the province announced changes in that Alberta Health Services is not currently confirming positive cases of COVID-19 in schools. To help you understand what is happening in your child's school, we will report on the percentage of students absent due to self-reported cases of COVID-19 or general illness. You are able to view our COVID-19 cases and student absence data for your child's school on our Palliser website. The information will be updated each weekday and display student absence rates up to the previous day. This online reporting will replace notifications that we previously provided to a classroom when we received a self-reported case.
Most importantly, we need to ensure your child stays home when they are sick. We have developed a Stay at Home Guide for students and families to understand when your child needs to stay home and for how long.  
Frequently Asked Questions
Can a cohort of students share common items?
Yes. However, there are some critical considerations for teachers such as ensuring hand-hygiene for students and that hands are cleaned before and after use.
How can we protect those who are not yet eligible for vaccination?
Data has shown that the most important thing that can be done to protect the health and safety of those at risk is vaccination. Promoting and maintaining good public health practices such as staying home when sick, good hand hygiene and respiratory etiquette will reduce the risk of COVID-19 and other respiratory illnesses. Students, parents/guardians, staff and visitors are encouraged to assess their personal risk factors and/or the risk factors for their families and take precautions that make sense in their situations. This may include wearing a mask in certain settings, keeping your social circle small, or leaving space between yourself and others in group settings. Schools should support these personal choices, whenever possible. Responding to Illness
What are the expectations for close contacts in schools?
As of July 29, 2021, AHS is no longer notifying school divisions when a positive case is connected to a school, and quarantine for close contacts is no longer mandatory. All individuals, including those who may be informed that they are close contacts, are asked to routinely monitor for symptoms, stay home and seek testing if they are feeling unwell. Please follow AHS guidelines.
Who is eligible to receive the COVID-19 vaccine in school?
Eligible students in Grades 7 to 12, who are born in 2009 or earlier, if appropriate parent/guardian consent is provided. If a student is in a grade level lower than Grade 7 but meets the age requirement of having been born in 2009 or earlier, they may be immunized if appropriate parent/guardian consent is provided. School staff are eligible to receive vaccines in school. The current vaccine program planned for schools will start the week of September 7 and run until about October 15.
Can schools ask students and staff about their COVID-19 immunization status?
It is important to note that the decision to be vaccinated is a personal choice, and the decision made by parents/guardians for their children is private. In accordance with Alberta's privacy legislation, the Personal Information Protection Act and the Freedom of Information and Protection of Privacy Act, staff must respect the health privacy of students, including their vaccination status.
How will families be notified regarding positive cases in schools?
As COVID-19 cases continue to trend upward in our region, positive cases of COVID-19 will be present in public spaces including schools. When schools become aware of the first positive case, a letter from the principal will be sent to families via email. After this point, families will be notified if a significant number of cases (10% or more) of respiratory illness are present.
I received a notification that my child's school has a case of COVID-19, how ill I know if my child is a close contact? Does my child need to isolate?
As per AHS, close contacts are no longer required to isolate. Students are not required to quarantine if there is a case of COVID-19 at school, even if that case is in their classroom. Parents/guardians are encouraged to vigilantly monitor their child(ren) for core symptoms and stay home/get tested for COVID-19 If they are sick. 
Will staff and families receive notification every time there is an additional case of COVID-19 identified at my child's school?
A notification will not be sent with every positive case identified at the school. If the number of cases increases significantly, Alberta Health Services will be involved and an update will be shared with families via email.
Additional Information for Parents
Response to Illness and Symptoms
Please see the updated Alberta guidance links below for further information for responding to illness and symptoms of COVID-19.
Parent Resource Link During COVID-19