Early Learning Program & Kindergarten
 "As a parent, you don't know everything. I've been given suggestions and strategies. It's great to have that support and I felt very grateful for it."

— Comment from a Palliser parent whose child is in an early learning program
Give your child the jump on lifelong learning! Register now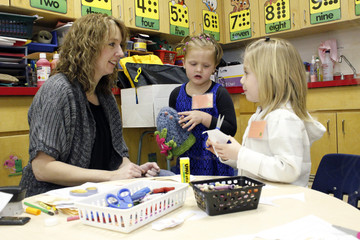 Early Learning Programs
Palliser Regional Schools' Early Learning Programs will develop your child's:
Social Competence
Language and Thinking Skills
Physical Health and Well-Being
Emotional Maturity
Communication Skills and General Knowledge
Kindergarten Programs
Palliser Regional Schools' Kindergarten Programs focus on early literacy skills to develop and ensure your child's success throughout school and life. Children entering kindergarten for 2018-2019 must be five years old by Dec. 31, 2018.
To Register
Contact the Palliser Regional Schools' elementary school near you to register. All Early Learning Program registrations are required to pay a $10 non-refundable fee.
Please bring your child's birth certificate with you to register.
Check in at a Developmental Checkup
Palliser Regional Schools encourages all parents of preschool-aged children (3-5) to attend a free Developmental Checkup to assess the child's developmental strengths and any areas requiring support. Please call the school to  book an appointment on the following dates:
Arrowwood Community School
May 29, 2018
403-403-534-3825
Barons School
TBA
403-757-2579
Champion School
May 25, 2018
403-897-3831
Coalhurst Elementary School
April 27, 2018
403-381-3330
Dorothy Dalgliesh School, Picture Butte
April 12, 2018
403-732-5636
Huntsville School, Iron Springs
April 16, 2018
403-738-4522
Jennie Emery Elementary School, Coaldale
March 16 and May 11, 2018
403-345-2403
John Davidson School, Coaldale
May 18, 2018
403-345-3161
Milo Community School
May 15, 2018
403-599-3817
Noble Central School, Nobleford
April 20, 2018
403-824-3817
Sunnyside School, near Lethbridge
June 7, 2018
403-327-9214
Vulcan Prairieview Elementary School
June 8, 2018
403-485-2074
Brant Christian School
June 5, 2018
403-684-3752
Faith-based schools in Calgary
Please contact the school for information.
For general information about the early learning and kindergarten programs in Palliser, please contact:
Co-ordinating Principal of Early Learning Nathan Sillito
Phone: 403-485-3429
Email: nathan.sillito@pallisersd.ab.ca
Introduction to Early Learning
Take a look inside a literacy-rich kindergarten classroom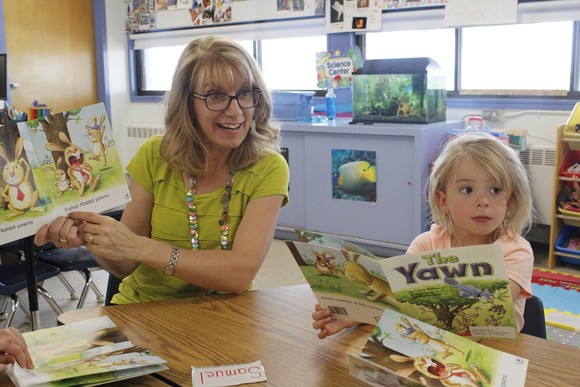 Take a look at a a kindergarten class at Sunnyside School to see what a literacy-rich, play-based learning environment looks like.
You'll see a room full of joyful student playing games, having fun and demonstrating their readiness for Grade 1.