Wall of Fame Inductees
The Palliser Wall of Fame celebrates former students or employees of Palliser School Division who have distinguished themselves in the Palliser region or elsewhere, or who have rendered prolonged and significant services to their chosen work and/or area of interest. The inductees embody the Palliser motto which encourages us all to "Dream and Believe; Learn and Achieve."
Download the Wall of Fame nomination form.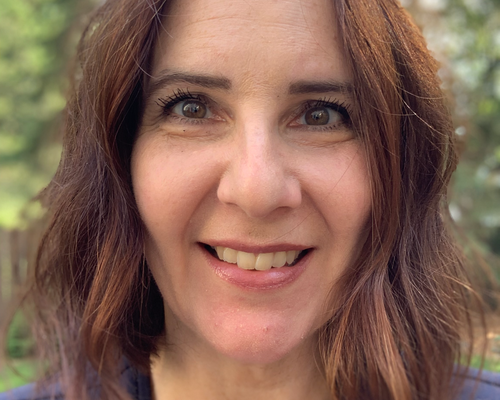 2022
Dr. Kathryn Koliaska
Medicine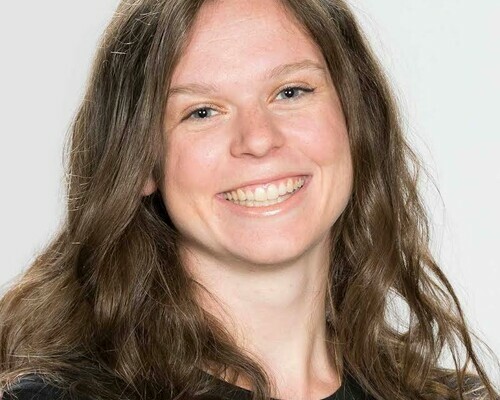 2022
Elisabeth Maier
Athletics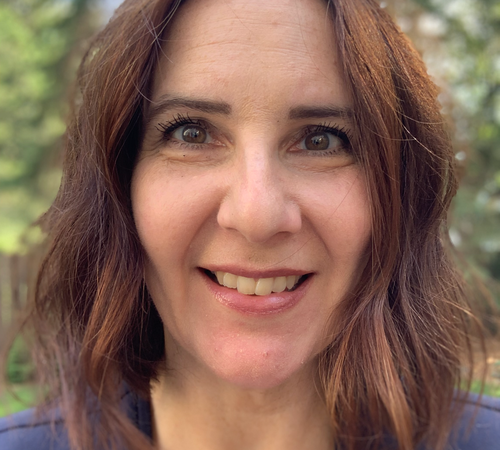 Dr. Kathryn Koliaska
Kathryn Koliaska grew up in the County of Lethbridge, attending McNally School from kindergarten to Grade 6, R. I. Baker School for grades 7-9 and Kate Andrews High School for grades 10-12, graduating in 1989. She convocated from the University of Lethbridge with a Bachelor of Science in Biochemistry and the University of Alberta with her M.D. She completed a residency in Family Medicine, and worked for eight years as a locum family physician in various communities across Alberta.
During that time, she became interested in health systems and preventive medicine. She secured a re-entry training position at the University of Alberta, completing a Masters of Public Health and her fellowship with the Royal College of Physicians and Surgeons in Public Health and Preventive Medicine in 2010. Kathryn is currently employed with Alberta Health Services as the Lead Medical Officer of Health in North Zone, and as the provincial Lead Medical lead Officer of Health for Safe Healthy Environments (which encompasses Environmental Public Health and Injury Prevention).
When COVID-19 began to spread in Alberta, she worked with her executive partner and the team to quickly mount outbreak prevention and early recognition outreach in all seniors' congregate living facilities in the province. She worked closely with Alberta Health and the Chief Medical Officer of Health to ensure that requirements to limit the spread of COVID-19 were followed across the province, such as limits on the number of people gathering together, and advice to essential services on how to operate more safely during the pandemic. As the pandemic evolves, she is focused on incorporating learnings from the pandemic response into her work in supporting safe and healthy communities through promotion, prevention and protection.
Kathryn has a strong interest in education. While in high school and university, Kathryn taught private piano lessons while working towards her Royal Conservatory of Toronto ARCT certification in piano performance. She has since applied her interest in education towards teaching future public health physicians through her recent contributions as the Public Health and Preventive Medicine Residency program director at University of Alberta. Kathryn is currently the acting Chair of the Royal College of Physicians and Surgeons Specialty Committee for Public Health and Preventive Medicine, and is helping to lead the development of a competency-based curriculum for the specialty.
Kathryn enjoys spending time with her husband Ryan and young adult children Elizabeth and Mark. She enjoys cycling, Zumba dance fitness classes, and trying new recipes in her kitchen.
Please view Dr. Koliaska's acceptance speech of August 24, 2022 here.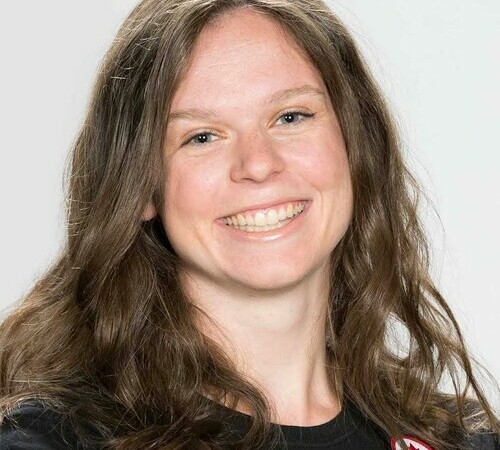 Elisabeth Maier
Too old at 14 to start luge, and too young to start bobsleigh, Elisabeth was encouraged to take up skeleton at 14 years of age after her father, Jeff, was on a flight with the Canadian luge squad. She quickly turned heads around the world. Elisabeth was fast tracked on the pathway to the podium.
After winning a silver medal at the 2014 World Junior Championships, Elisabeth proved she was ready to carry the torch for Canada's next generation of skeleton athletes after shocking the world by winning one gold, three silver and one bronze medal in her first year on the World Cup circuit during the 2014-15 campaign.
Elisabeth blasted onto the World Cup scene in 2014-15 with a silver medal in her first race in Lake Placid. She followed that up by winning on her home track in Calgary. Her rookie season was capped off with an impressive bronze-medal finish at the World Championships in Winterberg, Germany.
She accomplished the first step of her Olympic dream by representing Canada at the 2018 Olympic Winter Games in PyeongChang, just weeks after finishing third in the Overall World Cup skeleton standings.
Previous Years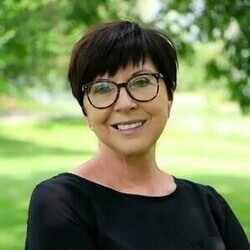 2019
Linda Davies
Humanitarian Services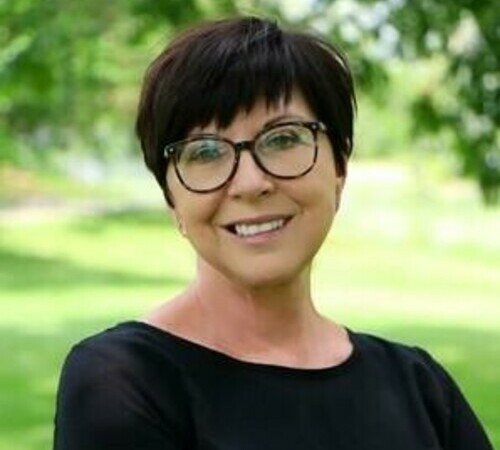 Linda Davies
2019
Humanitarian Services
Linda Davies grew up in Picture Butte, attending St. Catherine's School from grades one to nine and then graduating from Picture Butte High School in 1977. She continued to call Picture Butte home as her three children grew up, and owned and operated several businesses both in Picture Butte and Lethbridge.
In the year 2000, Linda made a bucket-list that consisted of 25 things that she really wanted to do in her life… Number 1 was to volunteer in Africa, and number 2 was to go to an Oprah show.
In the year 2008, she set off to Tanzania with her eldest daughter, Lisa, where they volunteered at an orphanage for five weeks. While Linda initially thought this would be a one-time trip, she found herself returning just six months later. She joined Bridges of Hope as a project manager, and with the help of the community they were able to purchase land and build an orphanage, which is now home to 24 children.
And that was just the beginning. Linda's love for the children, the people and the country saw her return 25 times over the past 12 years. She has helped sponsor almost 50 children; built playgrounds for schools; painted schools; bought new desks and school supplies; and built two homes for two families.
And the world tends to work in funny ways, because it was Linda's first bucket list item that actually landed her on Oprah, her second bucket list item. She was one of four people featured, out of more than 100,000 people, to be on Oprah's 25th season premiere in 2010, where her inspiring work in Africa and her passion for helping others was featured on the show.
Linda continues to travel to Tanzania twice a year to visit the children and oversee her latest project, the House of Hope, which is a home for teenage girls. She has also turned her love of Africa into a career. She started up her own company, African Safaris and Adventures, where she gets to take clients on life-changing safaris in the Serengeti. Linda believes that it's not just about giving, rather it's about giving yourself, and always dreaming big!
When Linda is not in Africa, she enjoys spending time with her three children, Lisa , Andi and Mike and her three grandchildren, Cooper, Vincent and Madilyn.
To view Linda's acceptance speech at the 2019 induction ceremony, CLICK HERE.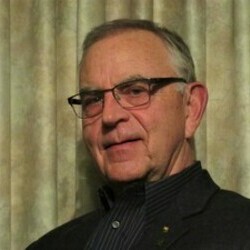 2019
Perry Kotkas
Geophysics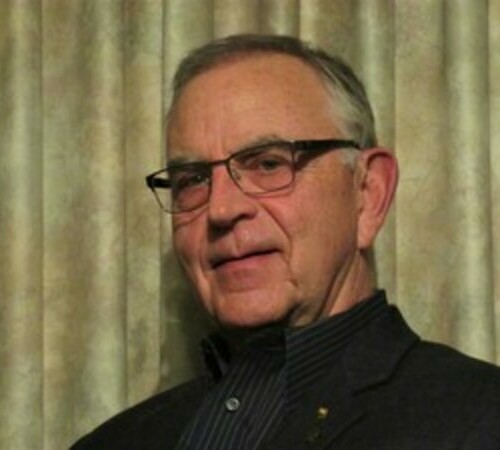 Perry Kotkas
The grandson of a homesteader in the Barons community, Perrin (Perry) Kotkas is an example of how a small town 'farm kid' can make a difference. He attended school in Barons, was bused to Lethbridge for high school (the province closed the Barons high school) and received a BSc. in Geology (Geophysics) from the University of Calgary in 1972.
Perry's father, Rudy Kotkas, a well-known person in the Barons-Vulcan-Lethbridge communities helped instil the qualities of strong ethics, hard work and practical approaches - which aided Perry throughout his life. Two great teachers, Mrs. Enid Allen (Barons) and Mr. Bob Dunn (Lethbridge) had sparked his interest in science and physics. Dr. Oscar Erdman, a relative, solidified the idea of a career in earth science.
In a widely varied and successful career spanning 30 years, Perry, a well-known and respected member of the Canadian Geoscience community, was involved in projects 'from coast to coast to coast' - and across the world. His practical approach to geoscience helped him and many others to achieve success in the Canadian oil and gas industry. A career starting as a rookie through to Chief Geophysicist, Exploration Manager, and company president, Perry would identify teamwork and collegial workplaces as keys to success. Not all roses, he was 'laid off' in the crash of 1987. Throughout his life he spent countless hours as a volunteer and mentor for the Canadian Society of Exploration Geophysicists (CSEG) and the Association of Professional Engineers and Geoscientists of Alberta (APEGA), as well as Scouts Canada.
Perry had volunteered with the CSEG for 36 years (as of 2018), was president in 2000, received their Meritorious Service Award (2004) and in 2007 was awarded Lifetime Honorary Membership. Continuing to follow the "service to the community" theme, after early retirement at age 52, he served as a director and chair of the CSEG Foundation, a national charitable organization, spanning a time-frame of ten years. During his lifetime he mentored many students and (remembering his school days) helped spark an interest in geoscience amongst high school and university students across Canada, at career fairs. His favourite phrase was: "Would you be interested in a career in science that is exciting, adventurous, and important to the world?" For his efforts in the geoscience community, he was named a "Fellow of Geoscience Canada" in 2014.
Perry and his wife Karen, who is also active in a service-oriented lifestyle, live in Calgary, have two adult children, Stephen and Jillian, and five grandchildren. The Kotkas family has 'deep roots' in southern Alberta.
To view Perry's acceptance speech at the 2019 induction ceremony, CLICK HERE.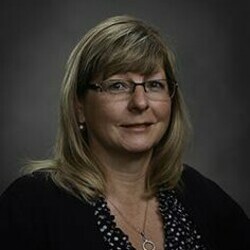 2018
Dr. Karen Schwartzkopf-Genswein
Animal Science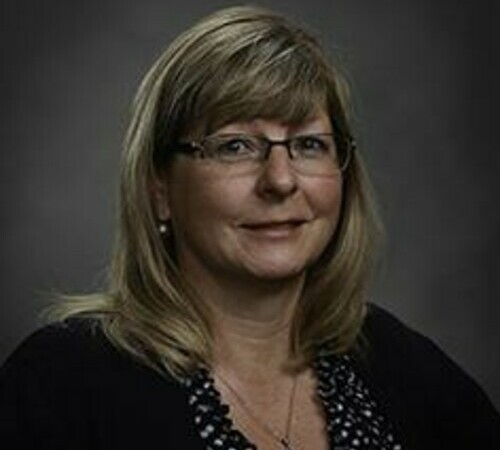 Dr. Karen Schwartzkopf-Genswein
Dr. Karen Schwartzkopf-Genswein is a senior scientist whose expertise and research is in the area of beef cattle welfare. She was raised on a farm in southern Alberta active in the feedlot business which was instrumental in sparking her interest of cattle, their care and management. In 1996, Karen obtained her PhD at the University of Saskatchewan in applied animal ethology and in 2003 accepted a research scientist position in beef cattle welfare with Agriculture and Agri-Food Canada in Lethbridge.
Her research includes pain/stress assessment and mitigation strategies associated with routine management procedures such as transport, castration, dehorning, and lameness. Karen has also focused her research in the area of stress reduction and early detection of illness in feedlot cattle. Based on this research, she has authored more than 200 peer-reviewed manuscripts and popular press articles.
Karen provides expert advice to provincial, federal and international producer groups and government organizations on issues related to beef welfare including: the National Cattle Feeders Association; Beef Cattle Research Council; Canadian Council on Animal Care; the National Cattlemen's Beef Association; and North American Food Animal Well-Being Commission. She has served (2011-2013) as the co-chair of the Scientist Committee requested by the Canadian National Farm Animal Care Council to revise the Codes of Practice for the Care and Handling of Beef Cattle and the Transportation Codes of Practice (2018 -2021).
Karen is currently an adjunct professor at the University of Saskatchewan, University of Calgary, University of Manitoba and UNESP University in Sao Paulo, Brazil where she is active in supervising and mentoring students at the bachelors, masters, and PhD levels. She is Past President of the Canadian Society of Animal Science and was an associate editor for the Canadian Journal of Animal Science for six years (2004-2011).
Karen was the 2017 recipient of two prestigious awards including the Canadian Beef Industry Award for Outstanding Research and Innovation and the award for Technical Innovation in Enhancing Production of Safe Affordable Food by the Canadian Society of Animal Science. In her spare she enjoys spending time with her husband Bernie, two children Ryan and Amanda and extended family, as well as gardening.
To view Karen's acceptance speech at the Opening Day celebration for staff, CLICK HERE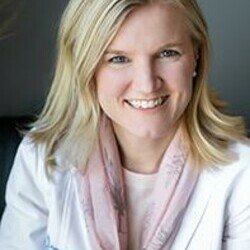 2018
Dr. Susan Poelman
Medicine/Dermatology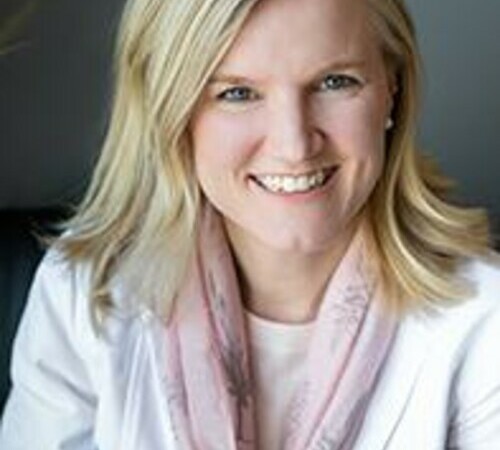 Dr. Susan Poelman
2018
Medicine/Dermatology
Dr. Susan Marie Poelman-Buitelaar has always loved school. This is evidenced by the fact she has spent many years in school and considers herself a lifelong learner.
She grew up the youngest of four children on 80 acres northeast of High River and attended Joe Clark School from Grades 1-7, and then Calgary Christian School from Grades 8-12. After high school, Susan obtained her bachelor's degree with a major in biology and French minor at Calvin College in Michigan. That was followed by clinical and translational breast cancer research at the University of Chicago for two years before she completed her master's degree in cancer biology at the University of Calgary. After grad school Susan went to medical school at the University of Calgary. After nine years of post-secondary education she moved to Montreal to do a five-year residency training program in dermatology at McGill University and the University of British Columbia.
Susan has been practicing medicine as a dermatologist for nine years in Vancouver and Calgary since writing her Canadian and American Dermatology board exams. She currently serves on faculty at the University of Calgary as a clinical assistant professor and works in private practice in south Calgary. She enjoys teaching and mentoring young medical trainees and has a special interest in skin cancer. She is currently the director of the Southern Alberta Pigmented Lesions clinic and lectures at local, national, and international meetings.
In her spare time, Susan loves spending time with her husband Marlen and three children: Adalyn, Jake, and Ella. She loves playing the piano as part of a band at her church, skating with her kids on the backyard rink, and enjoying rollerblading, biking, tennis, and nature.
To view Susan's acceptance speech at the Opening Day celebration for staff, CLICK HERE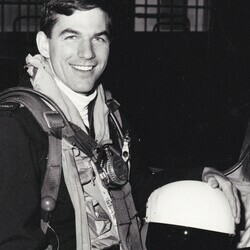 2017
Perry Luchia
Outstanding Achievement, Aviation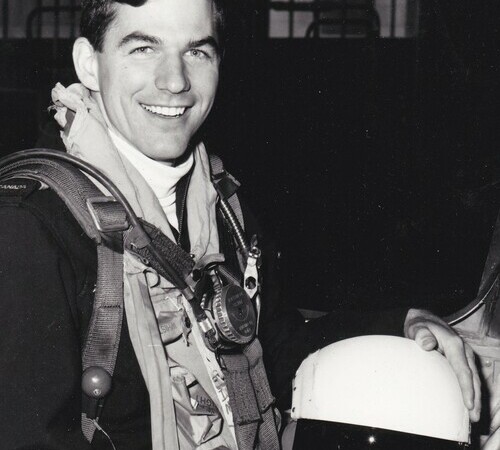 Perry Luchia
2017
Outstanding Achievement, Aviation
Watch as retired teacher Mary Ann Goldade shares highlights from Perry Luchia's aviation career (9:11 minute video)
Watch Perry Luchia's wife, Sandra, accept his Wall of Fame award (6:39 minute video)
Perry Luchia's career took him to soaring heights, but it was his Nobleford roots that nourished that journey.
The Noble Central School graduate, Class of 1976, is the first to be inducted into the Palliser Regional Schools Wall of Fame posthumously. Luchia, who passed away in March 2016 at the age of 57, is being recognized for his outstanding achievements in aviation.
His wife, Sandra, who accepted the honour on his behalf at Palliser's opening day celebration, says his beginnings in southern Alberta served him well in his roles as a technical crewman with the Snowbird aerobatic team, an Air Force pilot, and finally a production test pilot for Bombardier Aerospace.
While aviation took him across North America and to various destinations in Asia, Europe and the Middle East, she says Perry always appreciated his upbringing on the family farm near Nobleford and the work ethic that instilled in him.
"In the Armed Forces they tell you, 'you work 24-7 for us,' " says Sandra. "On a farm you might have other plans for the evening, but if conditions were right and the crop had to be sprayed or taken off, you were not doing what you were hoping to do. You were out in the field."
She notes Perry successfully completed pilot training with only a Grade 12 education and what he had learned through working on the ground crew. A rare occurrence even at that time, he couldn't have earned his Air Force wings today without first having a university degree.
"He obviously received a good, solid education (at Noble Central School)," says Sandra, adding colleagues through the years were amused to learn he attended the same school from Grades 1 to 12, and "just kind of kept moving down the hall."
When it came to reminiscing about his school days, Perry spoke most passionately about his provincial-winning basketball team. He was wearing his team jacket when he and Sandra first met at dance at the base in Moose Jaw, and that well-worn trophy survived every move through the years.
Sports may have been one of the more valuable things Perry took away from Noble Central School, she says, in that the "team thing" was a prevalent theme throughout his time with the Air Force and his test pilot days.
Although she says Perry would have likely claimed others were more deserving of such recognition, Sandra expects her husband would have humbly accepted the Wall of Fame honour if it might inspire other small-town students to dream big.
Mary Ann Goldade, who provided introductory remarks and recollections for Perry's tribute, says the importance of role models shouldn't be downplayed. Perry's Grade 4 teacher at Noble Central School notes a number of previous Wall of Fame inductees had their doctorates.
"I think that's absolutely awesome but at the same time, I think you can do a doctorate in non-doctorate things," says Goldade, whose husband Paul is a former Noble Central principal. ". . . Not to undermine any of the other Wall of Famers, but I think that's so inspirational to see what you can do if you set your mind to it and develop the excitement and interest in something."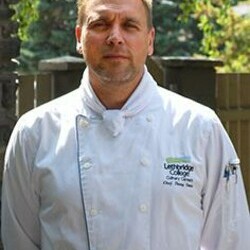 2017
Doug Overes
Outstanding Achievement, Culinary Arts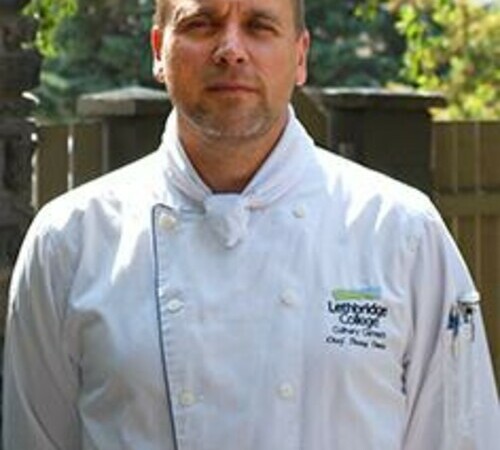 Doug Overes
2017
Outstanding Achievement, Culinary Arts
Watch Doug Overes as he accepts his award and offers advice to Palliser staff. (3:31 minute video)
Earning a place on Palliser Regional Schools' Wall of Fame was an honour, but for Doug Overes the possibility he might inspire future chefs is much greater reward than the recognition itself.
Although his resume includes impressive results at the highest of levels of culinary competitions, the Kate Andrews High School grad (Class of 1985) points out he didn't choose his career path to win accolades.
"My greatest success is watching another cook succeed," says Chef Overes, a culinary arts instructor at Lethbridge College since 1996. "I do it purely for the legacy. Any good chef wants to make sure they have one or two or three protégés that they can pass on."
He recalls fondly his years at Sunnyside School in Lethbridge County and his time at Coaldale's KAHS, where he graduated in 1985. Overes considers his high school Social Studies teacher, Egidio Vuch, as a major influence.
"I try to teach much the same way he did – very high energy, very impactful," says the Lethbridge native.
Overes earned a diploma in Hotel and Restaurant Management at the Southern Alberta Institute of Technology as well as his journeyman papers as a Red Seal Baker and Cook. He graduated from the Professional Cooking Program at Lethbridge College in 1987 and was named a Distinguished Alumnus in 1992.
Overes honed his skills in a number of restaurants, including a Michelin-rated establishment in Holland. A desire to instill his passion for cooking in others brought him back to Lethbridge College as an instructor and he was named program chair in 2013.
If grooming future chefs wasn't satisfying enough, Overes has experienced the thrill of the grill on the world stage. In a test of technique, taste and presentation he won an individual gold medal at the Culinary World Cup in 2002 and gold medals as part of Team Alberta at the World Cup in 2006 and 2010. He added to his trophy case with gold medals in the World Culinary Olympics with either Team Alberta or Team Canada in 2004, 2008 and 2012, twice as team captain.
Among his other career highlights was being inducted into the Canadian Culinary Federation's Honour Society and being named Chef of the Year, both in 2014. Overes was the youngest chef to be inducted into the society, which recognizes leadership, professional excellence, lifetime commitment and significant contributions to the culinary profession. He served as vice president of the Canadian Culinary Federation from 2011-14.
Overes will be inducted into the Chaine de Rotisseurs in December. Created in France in 1901, the association brings together enthusiasts and professionals from all over the world in the appreciation of fine cuisine.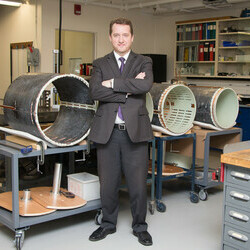 2016
Dr. Blaine Alexander Chronik
 Outstanding Achievement, Physics and Medical Biophysics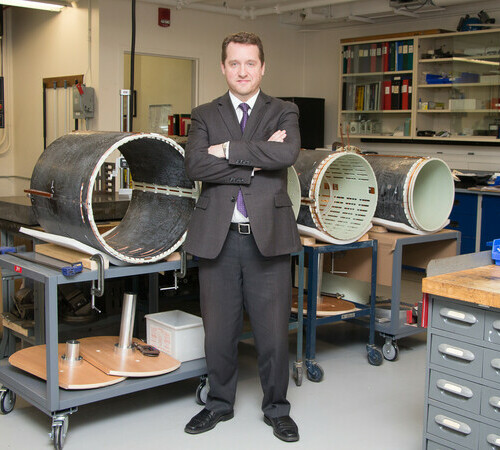 Dr. Blaine Alexander Chronik
2016
 Outstanding Achievement, Physics and Medical Biophysics
Watch as Jim Tratch shares a highlight reel of Dr. Chronik's achievements (7:45 minute video)
Watch Dr. Chronik's acceptance speech (6:39 minute video)
Blaine Chronik is an internationally recognized expert in Magnetic Resonance Imaging (MRI) systems, has had his work published in numerous journals and holds several patents relating to the diagnostic device.
Yet the Picture Butte High School grad (1990), who has been away from southern Alberta longer than he lived here, calls his induction into Palliser Regional Schools' Wall of Fame the "definition of special."
"It's a cliché – but it's one of those true ones ­– that the only reason you are where you are now is because of where you came from," says Chronik. "You don't have to grow up in Vancouver, and you don't have to go to a 2,000-student high school that has 2,000 programs. What's required is that you drink deeply of what you have, where you're at, at the time."
Along with his research at Western University on ways to make MRI systems cheaper, smaller and more customized, through his own business he works on ways to reduce the impact of the imaging tool on patients with implanted medical devices like pacemakers.
Chronik's interest in science began early, with astronomy his first love. His passion was later fuelled by success at various science fairs and the chance to meet like-minded students on the national stage.
His attention then turned to physics and he graduated from the University of Lethbridge in that discipline before earning his doctorate in physics at Western University. First introduced to MRI systems by a local professor, he went on to do research in that area at Stanford University's Department of Electrical Engineering.
Recruited back to Canada, Chronik is now a professor of physics, astronomy, medical biophysics and biomedical engineering at Western University.
Magnetic Resonance Imaging initially interested him because it was a field which involved a diverse group of researchers, and not just "physics people." He remains attracted to the possibilities of improving the technology to make an even bigger difference.
"You could work on all sorts of exotic things, but they're not frontline in people's lives. They don't directly impact your family or friends, says Chronik. "The fact that what we work on has that rubber on the road feel for most people, that this is a technology that matters and has continued to change since I've been in it, that's important," he says.
Chronik, a well-rounded athlete in high school who played hockey and competed in triathlons during his university years, lives in London, Ont., with his wife, Nicole Bechard, and their daughter, Sasha.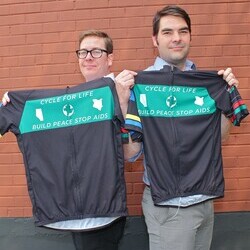 2015
Adam and John Beriault
Outstanding Achievement, Humanitarian Service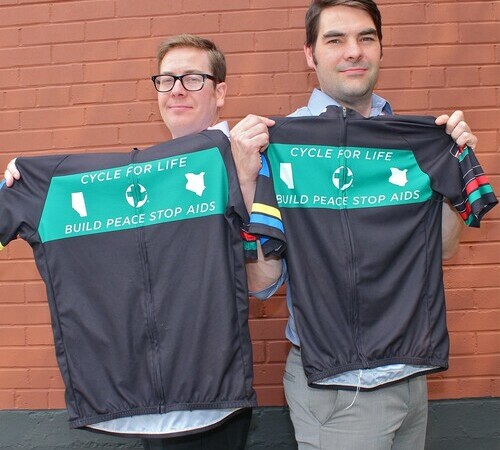 Adam and John Beriault
2015
Outstanding Achievement, Humanitarian Service
Adam and John Beriault are the first siblings inducted to the Palliser Wall of Fame, in recognition for their work to raise money and awareness of HIV and AIDS in Alberta and Kenya.
They accomplished this effort by using their passion for cycling.
The Beriaults, who attended Menno Simons Christian School in Calgary, rode their bikes across Alberta from LaCrete to Coaldale in 2010 and again in 2011. The two rides raised more than $400,000 for the Mennonite Central Committee's international AIDS work. The MCC is a non-profit peace, relief and development organization. They were joined on their Alberta tours by Canadian Olympic speed skater and fellow MCC supporter Cindy Klassen.
Between those cross-Alberta journeys, the Beriaults connected with the Lari Peace Museum, a partner of MCC in Kenya, to organize a ride across that African nation to raise HIV awareness there. In Kenya, the brothers and Klassen were joined by other Albertan and Kenyan cyclists to tour 450 kilometres. In cities and villages along the way, they shared a message of peace in the face of violence in advance of the 2010 elections.
John, the elder of the brothers, now lives in Vancouver with his young family. Since 2012, he's worked in the cycling industry and as a teacher on call in a private school. He continues to devote time and energy to promoting and supporting fundraising and community events.
After completing a Bachelor of Arts degree majoring in history, Adam began working for the Mennonite Central Committee Alberta doing communications and fundraising co-ordination. At the time of his induction, he was returning to post-secondary education to study respiratory therapy in Calgary.
The siblings credited the caring environment of Menno Simons Christian School for instilling in them the importance of service to others.
Watch John and Adam Beriault's acceptance speech here.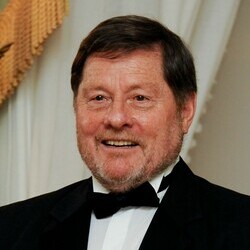 2015
Ron Nikkel
Outstanding Achievement, International Restorative Justice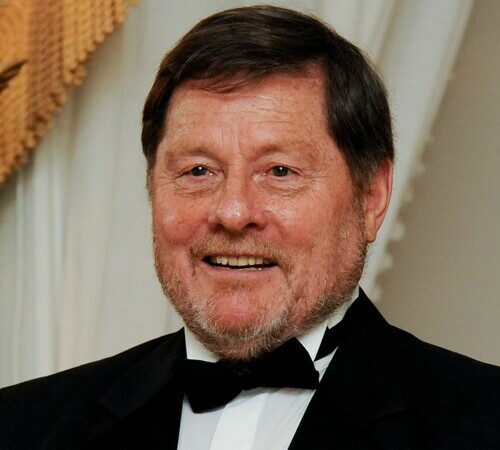 Ron Nikkel
2015
Outstanding Achievement, International Restorative Justice
Ron Nikkel may hold the distinction of having been in more prisons around the world than any other person, as he travelled the globe offering hope and dignity to prisoners.
Born in Lethbridge, raised in Coaldale and a former student at John Davidson School, Nikkel devoted his life to championing individuals and groups who were marginalized.
He describes prisons as mirrors that magnify the inequality found in society, whether the result of race or poverty. Through his work, he sought to reach out to those who felt they did not matter.
Following high school, Nikkel attended the University of Winnipeg, earning a bachelor's degree in Psychology. He continued studies at the University of Lethbridge before heading to Toronto to work with a non-governmental agency providing support to delinquent and homeless youth.
In 1982 he assumed executive leadership for the global development of Prison Fellowship International, an organization founded by Chuck Colson following his imprisonment related to the U.S. Watergate political scandal. Under Nikkel's leadership, the fellowship expanded from work in five countries, to affiliates in 127 nations. Upon his resignation as President/CEO of Prison Fellowship International in 2014, he was named President Emeritus and continues to advocate for restorative justice.
He served as chair of the United Nations NGO Alliance on Crime Prevention and the Treatment of Offenders and Vice-Chair of the International Association of Volunteers in Criminal Justice. His work earned him a silver medal from the Russian Ministry of Interior for his contributions to prison reform following the dissolution of the Soviet Union.
In his acceptance speech, he encouraged Palliser staff to bring light to those in darkness, individuals who are struggling for whatever reason.
"They need to know someone cares, that they matter to some other person," he said. "They have dignity, they are human beings, that someone cares and that they can strive harder to gain more."
Watch Mr. Nikkel's acceptance speech here.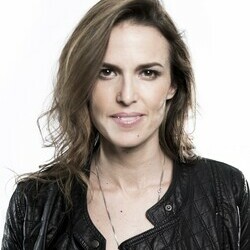 2014
Tamara Beatty
Outstanding Achievement, Music Industry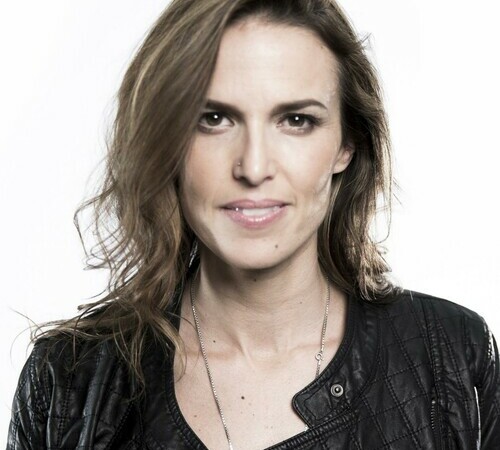 Tamara Beatty
2014
Outstanding Achievement, Music Industry
Tamara (Hallgrimson) Beatty was born in Saskatoon, Sask. and raised in the Vulcan area. She now divides her time between Calgary and California where her musical talents and teaching abilities are put to use on one of television's most popular shows. Beatty, a consultant/coach on NBC's hit series "The Voice," is a singer and songwriter with 22 years of private voice teaching experience and eight years experience consulting in the areas of education and entertainment.
A graduate of County Central High School's class of 1994, Beatty also attended Hazel Cameron School (a predecessor to Vulcan Prairieview Elementary School) and Champion School.
She earned her Bachelor of Music with Distinction and a Bachelor of Education from the University of Calgary.
Known for her ability to nurture singers and help them discover their unique voice, Beatty has been acknowledged in the music industry as someone who can pinpoint what individuals need so they can get results quickly. As an educator in the entertainment realm, she co-created Canada's first Contemporary Voice Syllabus, and co-wrote a Singing Instructor Manual for one of North America's leading teacher certification programs. In addition she is one of five voice coaches in Canada chosen to be a member of Vocology in Practice (VIP), one of the most active voice teacher networks in the world. VIP is the exclusive network for the app VocalizeU, which is the official vocal program for Disney Parks and Resorts, the Liverpool Institute of Performing Arts (LIPA) co-founded by Paul McCartney, and for all Jikei, Tokyo and Osaka Schools of Music in Japan.
In addition to being a guest instructor and panel member for VIP in Hollywood, Tamara has also guest taught for The Young Canadians School of Performing Arts headed by Scott Henderson. She was selected to speak and adjudicate at the Westcoast Songwriter's Association Conference in San Francisco, and most recently received the honour of consulting for the U.S. Army Band in Honolulu.
A performer herself, Beatty is a former lead singer for "Latin Beat," a 10-piece Latin band, she sang with the Maui Symphony Orchestra before a packed Maui Arts and Cultural Centre, and in 2010, she recorded an album of original music entitled "February Bloom." At the time of her induction, she was producing a new, edgier indie-pop electro-acoustic EP and working on a re-brand of her business, combining her skills of voice coaching, music education, and educational consulting.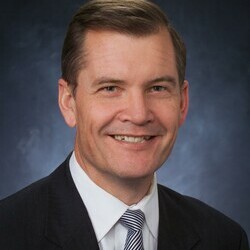 2014
Dr. Will Groten
Outstanding Achievement, Chemical Engineering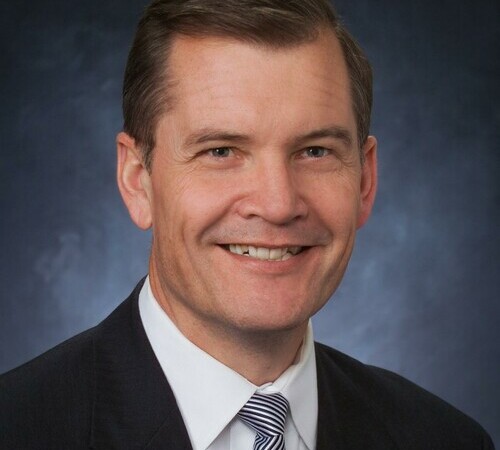 Dr. Will Groten
2014
Outstanding Achievement, Chemical Engineering
Born and raised in the Barons-Nobleford area, Will Groten achieved success in both of his main areas of interest: flying and engineering.
After graduating from Noble Central School in 1978, Groten attended Royal Road's Military College, then Royal Military College. While collecting awards as an outstanding basketball player, he earned his degree in Fuels and Materials Engineering. Following graduation, he was posted to Bagotville, Que., where he served as a search and rescue pilot, until retiring from military service as a captain in 1987.
He returned to school, earning his PhD from Queen's University in Catalysis and Chemical Reaction Engineering. Since 1992, Groten and his family have lived in Houston where he has been granted numerous patents and developed technologies used globally in the refining and petrochemical industry. He is the Vice-President of Research and Development for CB&I, the world's largest energy infrastructure-focused company.
One of the technologies Groten developed removes sulphur from gasoline without adversely impacting its octane rating. This technology is used in two dozen countries and the resulting cleaner air is credited with saving lives and improving the health of millions of people.
As a student at Noble Central, Groten devoured resources at the public library, signed up for correspondence courses, including a computer programming course that pre-dated the invention of the personal computer, and was a standout on the Blades basketball and volleyball teams. He also won athletic awards at Royal Military College in basketball and earned an invitation to try out for the national men's team in 1982.
He said his success as an inventor was owed to intuition, analysis and "an attitude of openness to see the world in a different way."
In addition, Groten said success requires a willingness to fail.
"Failure calibrates our intuition," he said. "Half of my patents have not made it out of research and development and many will not."
Read Dr. Groten's acceptance speech here.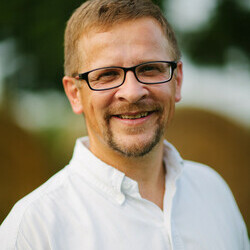 2013
Dr. Norman Wirzba
Outstanding Achievement, Philosophy and Theology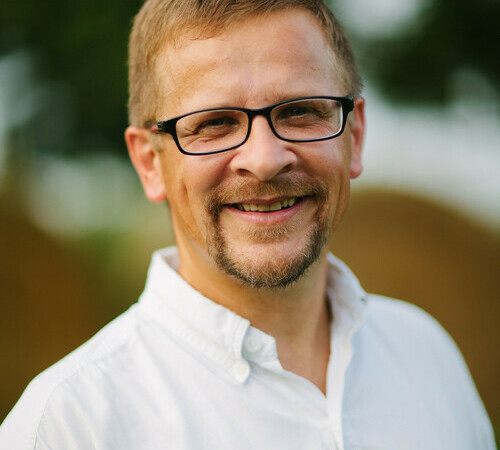 Dr. Norman Wirzba
2013
Outstanding Achievement, Philosophy and Theology
A graduate of Coalhurst High School (1982), Dr. Norman Wirzba has made his mark through his teaching, writing and research in fields of philosophy and theology. His academic pursuits began at the University of Lethbridge where he earned a bachelor's degree in history. A master's in religion from Yale University Divinity School followed in 1988; then a master's in philosophy from Loyola University Chicago in 1991. He was granted his PhD in Philosophy from Loyola in 1994.
Wirzba speaks extensively on matters of faith, ecology, agrarian and environmental studies. He has written, co-authored or edited a dozen books on creation, sustainable agriculture, and faith. Wirzba is a professor of theology and ecology at the Divinity School at Duke University in Durham, N.C. At the time of his induction to the Wall of Fame, he was on leave from the university as he worked on three books.
Wirzba said Coalhurst schools "were simply fabulous for me."
"Teachers deeply respected us," he said. "You have no idea how much good you can do for people."
The author of "Food and Faith: A Theology of Eating," Wirzba thanked his parents, Alex and Ingrid Wirzba, who farmed in the Coalhurst area, and expressed gratitude to farmers in general, not only for the food they produce.
"Farmers are not part of university life and that's a real tragedy for the university," he said. "Without farmers. . . we lose so much of what is important to us. . . to work hard. . . to nurture life into fullness. . . to wait patiently for life to unfold. . . to be humble."
He encouraged Palliser to teach students gratitude because "thinking is thanking."
Read Dr. Wirzba's thoughts on gratitude here.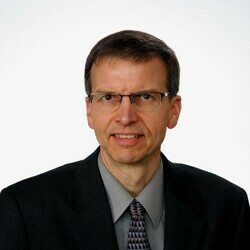 2009
Dr. Henry Janzen
Outstanding Achievement, Soil Science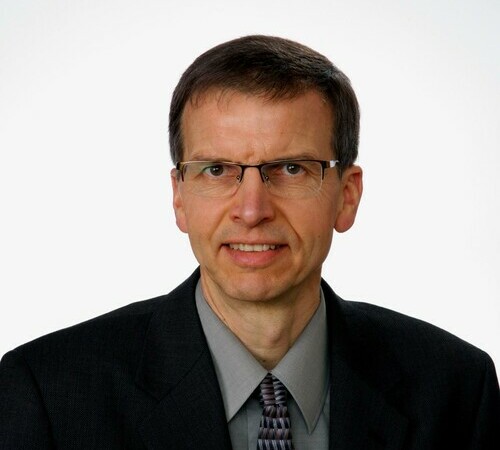 Dr. Henry Janzen
2009
Outstanding Achievement, Soil Science
Studying the soil has never sounded so noble or so romantic as described by Dr. Henry Janzen.
Janzen, who attended Readymade School and R.I. Baker and Kate Andrews High in Coaldale, is a soil biochemist at the Agriculture and Agri-Food Canada Research Centre in Lethbridge. He describes his study of the flows of carbon and nitrogen between the soil and the atmosphere as unearthing the "land's memory" by revealing the slow and subtle changes in the soil over decades. By peering into the past, scientists can gain a glimpse into the future.
"This long view, connecting the past to the unfolding future is especially important now, as we look for ways to sustain our lands, for ourselves and for future inhabitants, in the face of coming stresses on our exquisite but finite planet," he writes.
Dr. Janzen's post-secondary studies began with one year at the University of Lethbridge. He earned a Bachelor of Science degree and later a PhD in soil science both from the University of Saskatchewan.
Dr. Janzen, whose expertise is recognized internationally, served as an author on individual chapters in Intergovernmental Panel on Climate Change reports in 2001 and again in 2007. He's been named a Fellow of the Canadian Society of Soil Science as well as the Soil Science Society of America and has presented to audiences in many settings, locally and abroad.
A self-described "shy and awkward student," Dr. Janzen used the Palliser Wall of Fame induction ceremony to celebrate the work of many people in his schools and his community who encouraged him over the years to pursue his interests in science and writing.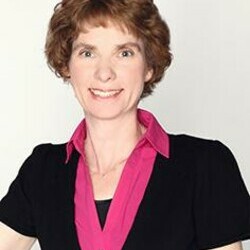 2013
Dr. Marla Middleton Freitag
Outstanding Achievement, Education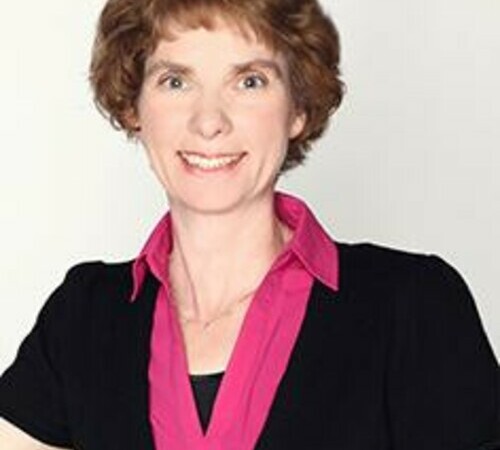 Dr. Marla Middleton Freitag
2013
Outstanding Achievement, Education
Dr. Marla Middleton Freitag is an award-winning educator who credits sound career advice from a teacher at County Central High School for setting her on a successful path.
Raised on a farm near Vulcan, Middleton Freitag also attended Hazel Cameron Elementary School.
A Program Coordinator/Instructor at Medicine Hat College, Middleton Freitag has received a number of prestigious and well-deserved awards in recognition of her many innovative and student-focused contributions to education.
In 2010, she received the Medicine Hat College'sAcademic Achievement Award. In 2011 she received three major awards, provincial and international: the Innovation in Teaching Award from the Alberta Colleges and Institutes Faculties Association; an Excellence Award from the National Institute for Staff and Organizational Development, Austin, Texas; and an Alumni Honor Society Award from the University of Lethbridge.
Middleton Freigtag has a Bachelor of Education Degree from the University of Lethbridge, a Master of Science Degree from Montana State University and a Ph.D. from the University of Alberta.
She has received recognition from her peers, demonstrating that she has prominence in the education field. Marla has contributed to society through her positive, creative, and caring attitude toward students and by the importance she has shown for education at the college level.
At the Wall of Fame induction ceremony in August 2013, Middleton Freitag credited one of her County Central High School teachers, Mr. Lien, for encouraging her to pursue a career in business education teaching. He had suggested there would be a shortage for such teachers, and he was right. As Middleton Freitag emerged from university at age 22, she found an abundance of job opportunities, and her career took flight.
"Most of the students were older than I was," she said.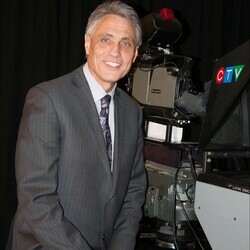 2013
Terry Vogt
Outstanding Achievement, Broadcast Journalism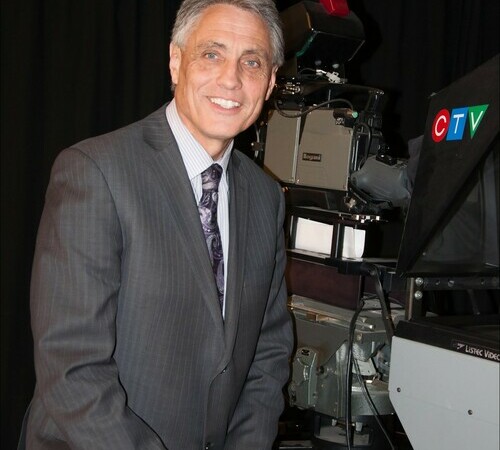 Terry Vogt
2013
Outstanding Achievement, Broadcast Journalism
Terry Vogt was inducted to the Wall of Fame for outstanding achievement in broadcast journalism, in recognition for his decades of service to southern Alberta through is work in radio and television.
Born and raised in Picture Butte, Vogt attended Crescent School, an elementary school later named in honour of Dorothy Dalgliesh, one of Vogt's former teachers. He graduated from Picture Butte High School. He then attended Lethbridge Community College's Radio Arts program.
Vogt began his career as a radio DJ and later transitioned to news reporting. His radio news career spanned Lethbridge, Crowsnest Pass and Calgary for 13 years. In 1985, he joined CFCN television in Lethbridge where he now leads the CTV Lethbridge news team.
Named a Distinguished Alumni of Lethbridge College, Vogt has taught news writing at Lethbridge College and has served as a member of the Communication Arts Advisory Committee. He has also shared his expertise with the SAIT Broadcasting Advisory Committee and served as Promotions Director of the 2012 Alberta Summer Games.
Under his leadership, CTV Lethbridge was selected best small market newscast in Canada in 2012 by the RTDNA, the Association of Electronic Journalists.
Although offered many opportunities to work in larger markets, Vogt chose to stay in southern Alberta where he has served as a teacher and mentor to many young broadcast journalists.
Vogt and wife Pam have two adult children, Sheena and Kyle. Outside of work, Vogt's interests include playing hockey, volunteer work, reading historical fiction and non-fiction, hiking and travel.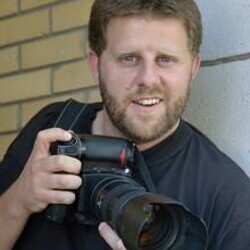 2012
Ian Martens
Outstanding Achievement, Photojournalism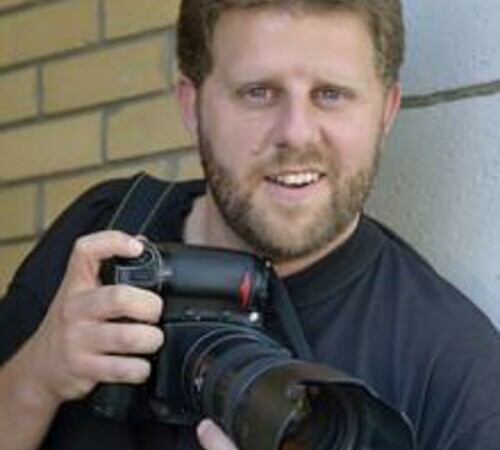 Ian Martens
2012
Outstanding Achievement, Photojournalism
Ian Martens was inducted to Palliser's Wall of Fame for outstanding achievement in photojournalism, having captured thousands of unforgettable images of extraordinary circumstances and everyday slices of life.
Martens attended school at Coaldale's R.I. Baker and John Davidson Schools before graduating from Kate Andrews High School in 1994.
Introduced to photography by his father, John, Marten's interest was further encouraged in high school by a teacher who set him loose on the community with a camera and oodles of film.
Upon graduation, he began submitting photos for publication in the Lethbridge Herald and was soon working as a freelancer between terms in a two-year photography program at Langara College in Vancouver.He spent much of 2000 in Australia as part of a youth mission team. He joined the staff of the Lethbridge Herald full-time in April 2001.
In the following decade, Martens captured thousands of images of life in southern Alberta, along the way winning two National Newspaper Awards, the highest honour in journalism in Canada.
The first award in 2008 was in the feature photography category, in recognition of Marten's breathtaking photo of a bride set against a full moon.
In 2010, he won Canada's version of the Pulitzer Prize for a dramatic image of a pilot ejecting from his CF-18 as the jet plunged to the ground.Both images were seen around the world, garnering a number of awards along the way.
Martens attended the Wall of Fame induction ceremony with his wife Randi and parents, John and Joan.For a look at Martens' award-winning photos, please visit the National Newspaper Awards website.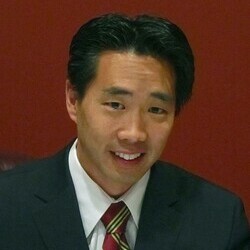 2012
Dr. David Tano
Outstanding Achievement, Medicine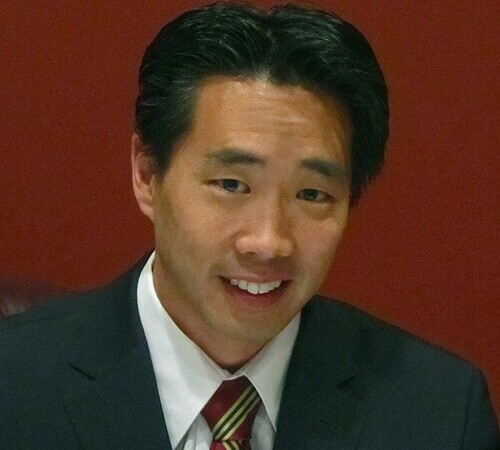 Dr. David Tano
2012
Outstanding Achievement, Medicine
Dr. David Tano, a health care administrator and expert in forensic psychiatry who also teaches medical students, describes the students and staff of Calgary Christian School as his "surrogate family."
As a high school student, Tano remained in Calgary, living with grandparents, when his parents moved to Montreal for work reasons. Under the circumstances, the school became "adoptive family and really helped to mold me, my character, my views and outlook."
Remembered as a gifted academic with a generosity of spirit and courteousness, Tano graduated from Calgary Christian in 1988, earned a Bachelor of Science in Zoology from the University of Calgary, then completed a medical degree at the University of Alberta. He completed a psychiatry residency through the University of Calgary and further specialized in forensic psychiatry.
His specialized knowledge in forensic psychiatry is highly sought in criminal cases before the courts.
He was the medical director for an inpatient unit at the Peter Lougheed Centre for six years and in 2012 was named Section Chief of Outpatient Services for mental health in the Calgary Zone of Alberta Health Services.
He continues to teach medical students and residents in his role as assistant profession at the University of Calgary.
Dr. Tano attended the Wall of Fame ceremony with his wife and four children. He was inducted for outstanding achievement in the field of medicine.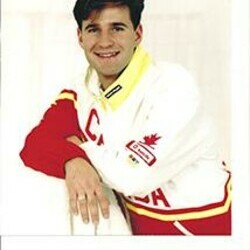 2012
Jason Turner
Outstanding Achievement, Sports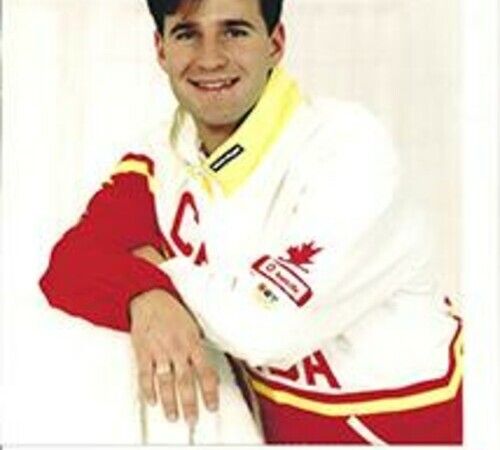 Jason Turner
2012
Outstanding Achievement, Sports
Born in Lethbridge and raised on a farm near Barons, Jason Turner rose to the highest levels of competitive figure skating, representing Canada on the national stage.
Turner, who attended Barons Consolidated School from kindergarten through Grade 8, learned to skate at the age of four, competing in singles events at the Glencoe Club in Calgary. In 1989, he entered pairs skating with partner Jamie Sale, quickly rising the ranks. Within just five years, the pair earned a spot on Team Canada, competing in the 1994 Lillehammer Olympics and the World Figure Skating Championships.
Turner represented Canada at five other international competitions. He skated at the 1993 World Expo in Korea and toured Canada as part of Champions on Ice.
He also is skilled in Kung Fu, earning his black belt, as well as his instructor rank in 1998.
Turner demonstrated athleticism, determination and competitiveness in school and throughout his endeavours. His drive to succeed is reflected in the fact that a time capsule buried at Barons School included a note written by Turner as a child listing his goal as competing in the Olympics.
Turner now works for the Ontario Provincial Police in the Offender Transport Unit, and lives in Parry Sound, Ont. Turner told the Palliser Opening Day gathering that Parry Sound is home of hockey great Bobby Orr. His job with the OPP is in Penetanguishene, Ont., hometown of figure skating great Brian Orser.
"It makes me giddy to think that someone may mention my name when they think of Barons," Turner said.
Jason was joined at the induction ceremony by daughter Annabella, partner Laura, as well as parents Glen and Betty Anne. He was inducted to Palliser's Wall of Fame for outstanding achievement in sports.
To watch a video of Turner and Sale's performance at the 1994 Lillehammer Olympics, click here.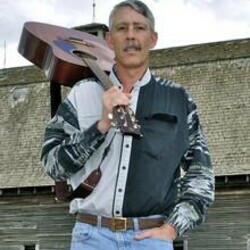 2012
Larry Vannatta
Outstanding Achievement, Songwriting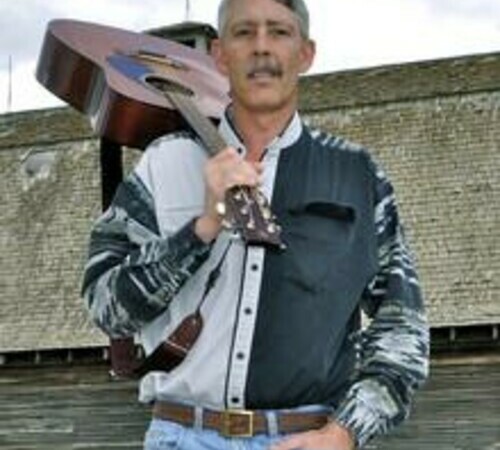 Larry Vannatta
2012
Outstanding Achievement, Songwriting
From a small rural community, Larry Vannatta has orchestrated a professional music career that's garnered him national and international recognition.
Vannatta, inducted to the Wall of Fame for outstanding achievement in songwriting, was born and raised in Milo, attending Milo School and Country Central High School in Vulcan.
He learned music from his mother, Marina, taught himself to play guitar and began writing his own songs while driving tractor on the family farm.
His first band was "Straight Clean and Simple," which released music across Canada and beyond, touring steadily. The band was nominated for the Juno Award for Best Country Group of Duo in 1992 and again in 1993. Their 1994 hit "Hillbilly Jane" cracked the country music Top 20.
Since 2000, his band has been known simply as Vannatta.
In 2011, Vannatta won the Songwriter of the Year award from the European Country Music Association. In 2012, he was nominated for the Best Male Artist and Fan Choice Award by the Association of Country Music in Alberta.
In addition to his music career, Vannatta works full time as a grain marketing co-ordinator.
He and wife, Wanda, have two sons and a daughter.
At the induction ceremony, Vannatta spoke of his struggles in school.
"I want to say to my mom. . . Mom, it only took 50 years, I never got an award in school, but I finally got one!" he said, as parents Marina and Sonny watched from the audience.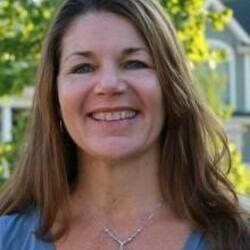 2011
Kristen Crapnell
Outstanding Achievement, Medical Research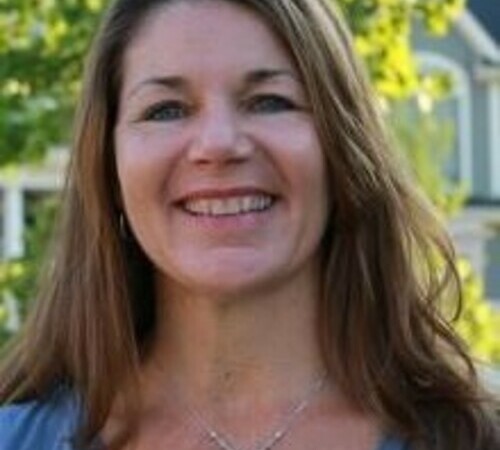 Kristen Crapnell
2011
Outstanding Achievement, Medical Research
Dr. Kirsten (Kesha) Crapnell was inducted to the Wall of Fame for Outstanding Achievement in Medical Research for her work aimed at helping physicians better treat a range of autoimmune disorders and other diseases.
Dr. Crapnell was born in Lethbridge and raised in Picture Butte where she attended Dorothy Dalgleish Elementary School, and went on to graduate from Picture Butte High School in 1984. She received her Bachelors of Science degree in Biology and Chemistry in 1987 from the University of Alberta.
The following year, she began attending the Southern Alberta Institute of Technology for Medical Laboratory Technology; she went on to do the clinical year at Lethbridge Regional Hospital. After successfully passing the American Society of Clinical Pathology Exam, she was certified to work as a Laboratory Technologist in the United States.
While in the U.S., she worked in the areas of hematology and chemistry and furthered her laboratory expertise by becoming certified in Cytogenetics through the National Certification Agency. Dr. Crapnell received her PhD in Cell and Molecular Biology from the University of Nevada, Reno in 2001. While going to graduate school, she gained expertise in the area of hematological transplantation, with an emphasis in uncovering basic processes involved in the infection of hematopoietic stem cells (HSC) with Human Cytomegalovirus (HCMV). HCMV is the one of the major causes of fatalities post transplant due to the transplant recipient being immune compromised.
She continued her research in HSC biology with a post-doctoral fellowship at Duke University Medical Center in the area of Cord Blood Transplantation. At Duke she studied the transdifferentiation of HSCs to neuronal and cardiac tissues. After several years at Duke, she began work as a post doctoral fellow at Becton Dickinson, continuing her research in cord blood in cell culture media development for clinical applications.
Dr. Crapnell has continued her research at Becton Dickinson in the area of adult derived stem cells as a senior scientist and leader in cell culture environments. She has developed media formulations and culture environments for the expansion of bone marrow derived mesenchymal stem cells and other stem cells that are used for disease treatment and clinical research. The ultimate goal of this research is to provide the tools to clinicians to better enable them to treat autoimmune disorders, hematological malignancies, inborn errors of metabolisms.
In addition to her scientific achievements, Dr.Crapnell has balanced her career with family and friendships. She and husband Zach Rosenthal and they have two boys Alexander and Benjamin. Although Dr. Crapnell's does not reside in the community she was raised, she has nurtured and sustained her childhood relationships. Friends and family in Picture Butte still know her by her childhood nickname, Kesha.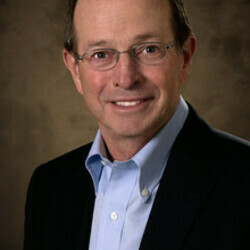 2011
Ronald G. Greene
Outstanding Achievement, Business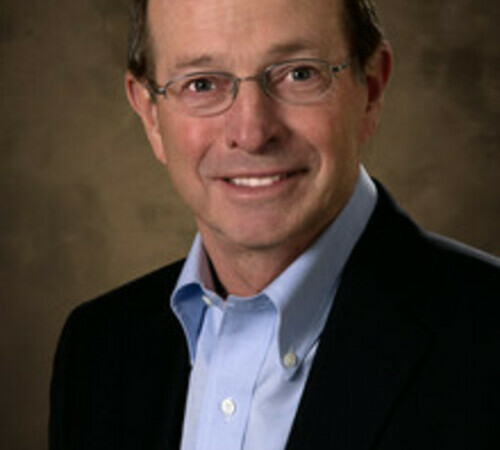 Ronald G. Greene
2011
Outstanding Achievement, Business
Ronald G. Greene is truly a small-town boy who made it big in one of the biggest arenas around — the global petroleum industry. He is the principle stockholder, officer and director of Tortuga Investment Corp., a private investment company. He founded and served as chairman of Renaissance Energy, lead director of WestJet Airlines Ltd. and chairman of Denbury Resources Inc.
Greene was raised on a farm in the Vulcan area and attended Hazel Cameron Elementary School and County Central High School. In high school, he met Barbara Despas, a young Herronton beauty that was later to become the love of his life, his wife and the mother of his children.
He continued his education at Mount Royal College, then the University of Calgary where he graduated in 1969 with a Bachelor of Science Degree in Mathematics and Economics. He recalls being inspired to succeed in university by a teacher who dismissed his ability and aspirations.
Over the next five years, Greene worked for four different oil and gas companies in varying capacities. In 1974, he established Renaissance Resources Ltd., which later became Renaissance Energy Ltd. Under his leadership, Renaissance grew from a one-man operation with less than $20,000 in assets to a public company with a market capitalization in excess of $4 billion and employing over 700 people. Renaissance achieved the status of the most active exploration company in Alberta for 10 consecutive years from 1987 to 1997.
In August 2000, Mr. Greene, as Acting Chief Executive Officer, led Renaissance in a Plan of Arrangement with Husky Oil Operations creating a new publicly traded oil & gas company, Husky Energy Inc., controlled by the Li family of Hong Kong. Mr. Greene served as a Director of Husky Energy Inc. from its formation until April 2003.
His name has been associated with some of the biggest and best companies around. From its inception in 1995, Mr. Greene became a shareholder and director of WestJet Airlines Ltd. Mr Greene served as lead director of the board until his retirement from WestJet in 2008. In 1995 Mr. Greene also became a shareholder and director of Denbury Resources, Inc., a U.S. oil and gas exploration and production company, and served as chairman of the board until 2008. He continues to serve on the company's board. Denbury is now the fifth largest onshore oil producer in the Continental United States.
He has shared his business acumen and leadership with many businesses and organizations. He believes in giving back to his community and he has served on several charitable fundraising committees in the Calgary community as well as on the boards of local and international charities. He and his family have been instrumental in helping to provide the necessities of life, health and education to hundreds of needy people in rural southern India. The family's charitable foundation also supports many local groups providing support and assistance to the needy of southern Alberta.
Mr. Greene is married, has three adult children and two grandchildren.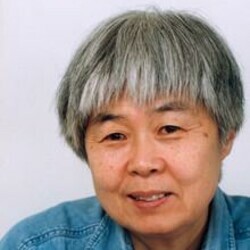 2011
Joy Kogawa
Outstanding Achievement, Literature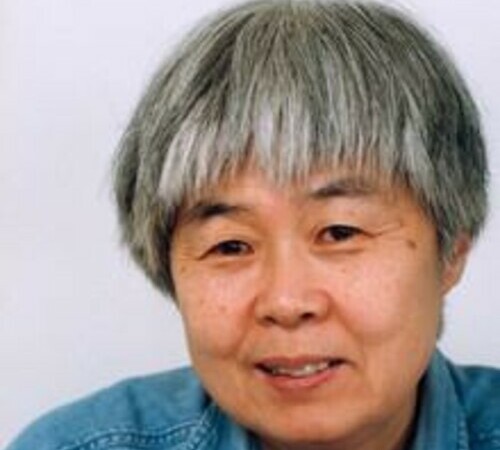 Joy Kogawa
2011
Outstanding Achievement, Literature
Joy Kogawa, an award-winning author, poet, activist and Member of the Order of Canada, is not only a former student of a Palliser school, but also a former teacher.
Kogawa, inducted to the Wall of Fame for Outstanding Achievement in Literature, was born June 6, 1935 in Vancouver, B.C., to parents who had immigrated to Canada from Japan. Her mother was a teacher and her father was a minister. At age six, Joy was subjected to government-sanctioned racism committed under the guise of Second World War security. She and her family were forced to leave their home, possessions and livelihoods, sent to internment camps before being dispersed east of the Rockies where many Japanese Canadians were put to work in the beet fields of southern Alberta.
This experience shaped Joy's work both as a human rights activist and as an author, as anyone who has read her critically acclaimed novel "Obasan" would know. Her early education was provided in the camps where her family was held, until the Nakayama family settled in southern Alberta. Joy attended Coaldale School and R.I. Baker High School.
She continued her education at the University of Alberta in 1954, taking a temporary licence course to be a teacher. In 1955, she went to Toronto to study theology and music. In 1957, she married David Kohashigawa and they raised two children: Gordon and Deidre. She continued her education at the University of Saskatchewan in 1968.
Before her writing career took off, she worked as a school teacher, including one year of service at John Davidson School in Coaldale.
Her first published work was the 1967 book of poetry, "The Splintered Moon," and over the course of the next 40 years, she has continued to contribute poetry, children's books and novels. Perhaps her best known work is 1981's "Obasan," a novel that is now on Alberta Education's reading list for English 20 students. The work earned Kogawa the Canadian Authors' Association Book of the Year Award, the Before Columbus Foundation's American Book Award and a number of other honours. The characters in "Obasan" were revisited in the 1992 novel "Itsuka," which focused on the characters' fight for compensation for government wrongs committed against Canadians of Japanese descent during the Second World War. Kogawa's work transcends the printed word. The Vancouver Opera did an outstanding performance of "Naomi's Road," which she wrote for children. This opera travelled to many schools in British Columbia and also came to Lethbridge.
Her writings have raised awareness of a dark chapter of Canadian history, and given voice to legions of Japanese Canadians who endured injustice. She has used her own voice and high profile to champion issues of justice and liberty.
Over the years, Kogawa has received many honours. In 1986, she was named a Member of the Order of Canada. She has received seven honourary doctorate degrees from universities including Simon Fraser, Guelph, Toronto and Lethbridge. In 2001 she was honoured by the National Association of Japanese Canadians. In 2006, she was named a member of the Order of British Columbia, and, in 2010, she received the Order of the Rising Sun award from the Government of Japan, acknowledging her efforts to promote friendship between nations.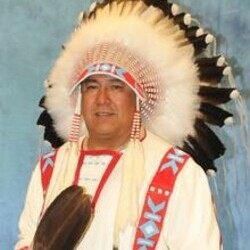 2011
Chief Fred Rabbit Carrier
Outstanding Achievement, Community Leadership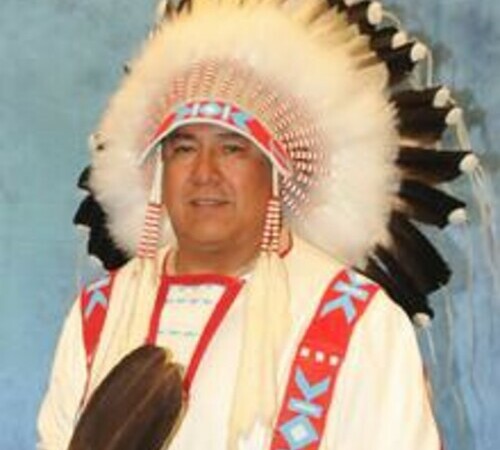 Chief Fred Rabbit Carrier
2011
Outstanding Achievement, Community Leadership
Fred Rabbit Carrier was elected Chief of Siksika Nation in November 2010, culminating years of commitment to his community. He was inducted to the Wall of Fame for Outstanding Achievement in Community Leadership.
Born and raised on the Siksika Nation (Blackfoot Indian Reserve) by his parents Michael and Connie Rabbit Carrier, Chief Rabbit Carrier started his academic career at the Crowfoot Indian Residential School, then after Grade 2, moved on to County of Vulcan schools in Mossleigh, Milo, Arrowwood and County Central High in Vulcan.
During his early education, Rabbit Carrier struggled academically with a learning disability, which became problematic with teachers and authority. His learning disability was finally diagnosed as a Memory Deficit, where memorizing and remembering instructions, names, pronunciations, reading and spelling was often weak and a great struggle.
Fred's elementary years proved to be a challenge and at times embarrassing, especially at a spelling bee where he would be the first to be eliminated and then made fun of and called "stupid." However, he excelled at sports - mainly long distance running and hockey - which helped change negative attitudes of his fellow students and shaped his leadership skills.
Rabbit Carrier credited Don Zech, former principal of Milo School, now long-serving Chaiman of the Board of Palliser Regional Schools, and Leonard Robinson, a teacher there, for their understanding and patience in encouraging this young man to develop academically and pursue training in long distance running.
In March 2012, Zech and Rabbit Carrier, representing Palliser Regional Schools and Siksika Nation, respectively, signed a historic tuition agreement between the two parties. This was the first education agreement between Palliser and Siksika. The original agreement, dating back to 1971, was signed by the County of Vulcan and the Minister of Indian Affairs and Northern Development.
Despite his learning disability, Rabbit Carrier always persevered and faced challenges head on. He went on to higher education, attaining certificates from the Old Sun College, Bow Valley College, Keyano College, NAIT, SAIT, the Banff Centre and the University of Calgary. Fred was employed with the Siksika Nation Administration for more than 25 years working his way up to Tribal Manager.
Fred is most proud of his achievement of introducing the Circuit Rider Training to the Siksika Nation - and other Alberta First Nations. The Circuit Rider Training is a program developed to certify First Nation safe drinking water and waste water plant operators.
In November 2010, Rabbit Carrier was elected as Siksika Nation Chief. One of his main goals is to rebuild a strong, healthy nation through the traditional values and principles passed down from one generation to the next. Chief Rabbit Carrier`s advice: Never run away from your fears, take on the challenge. Believe in yourself, and if you`re struggling academically or suffer from a learning disability: Control the disability...don't let the disability control you!
Chief Rabbit Carrier is married to his loving wife Pam. They have three daughters, Christa, Andrea and Louise, a son Fred Jr., and six grandchildren.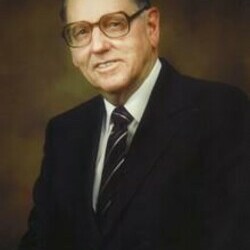 2010
Leonard Haney
Outstanding Achievement, Agriculture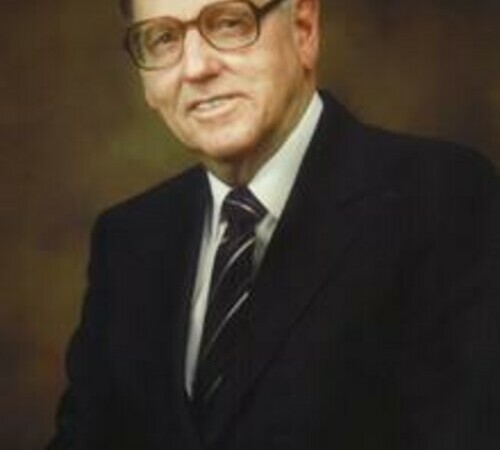 Leonard Haney
2010
Outstanding Achievement, Agriculture
Leonard Haney was inducted to the Wall of Fame for outstanding achievement in agriculture but his contributions to southern Alberta extend well beyond that sector into areas of community service, business and education.
Inducted to the Alberta Order of Excellence in 1986 and invested as a Member of the Order of Canada in April 1993, Haney was born into a pioneer farm family in the Iron Springs area and attended both Huntsville School and Picture Butte High School. He graduated from the Olds School of Agriculture in 1937 and began a successful registered seed production business, in addition to operating a growing farming operation.
He served in numerous capacities at the provincial and national level in agricultural organizations, advocating for education programs for farmers and for research and marketing to benefit the agricultural industry. He demonstrated commitment to a number of community organizations as well, including serving for many years as a school trustee, on the board of his church, and member of the Senate and Board of Governors of the University of Lethbridge. He mentored many young farmers in southern Alberta and at one point, the Haneys were honoured as Alberta's Master Farm Family.
Mr. Haney passed away Jan. 31, 2014 at the age of 99. Read the obituary documenting his remarkable life here.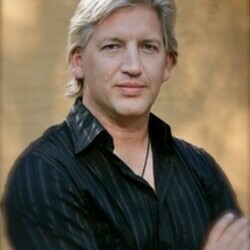 2010
Michael Jorgensen
Outstanding Achievement, Documentary Filmmaking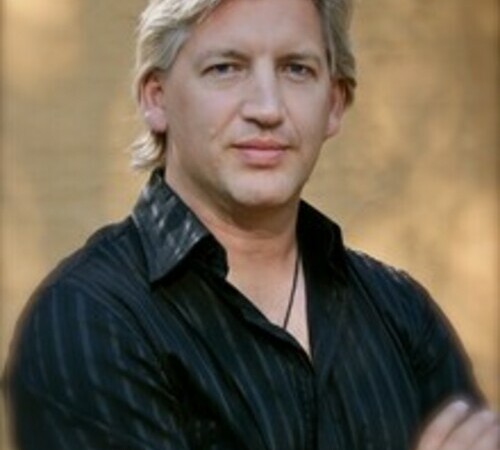 Michael Jorgensen
2010
Outstanding Achievement, Documentary Filmmaking
Michael Jorgensen attended Coalhurst Elementary and graduated from Coalhurst High School in 1982, and he credits his small-town roots and schooling with giving him the "calibre of character" he's needed to pursue an award-winning career in documentary filmmaking.
A writer, producer, director and cinematographer, Jorgensen began his career at RDTV in Red Deer, where he received his first of many Western Canadian Television Photojournalist of the Year honours. He went on to work for an NBC affiliate in Minneapolis, then ITV News in Edmonton.
In October 1992, Jorgensen travelled to Somalia to file stories on the humanitarian crisis there. His feature appeared on CNN, which awarded Jorgensen and reporter Ray Rudowski their Best International Feature award. In 1994, he joined the CBC where he continued award winning work.
From there, he launched his own business, and as in independent producer, he helped train producers and reporters for the launch of the Discovery Channel's program "Daily Planet." As a documentary filmmaker, Jorgensen gained behind-the-scenes access to the U.S. Department of Defence weapons programs for the Emmy Award-winning film "Battle of the X-Planes"; he led an expedition to Northern British Columbia to the crash site of the world's largest bomber for "Lost Nuke"; he went behind the scenes with people around the world working on launching human missions to Mars for "Mars Rising"; he spent two years following the science team examining a mummified body of a dinosaur discovered in Montana for "Secrets of the Dinosaur Mummy"; he documented the work of forensic experts who exhumed the body of a man at the centre of a Canadian mystery for the show, "Hunt for the Mad Trapper"; and in 2009, he travelled to a secret military location to gather footage for a National Geographic special, "Hitler's Stealth Fighter," confirming the existence of stealth technology 30 years earlier than previously thought.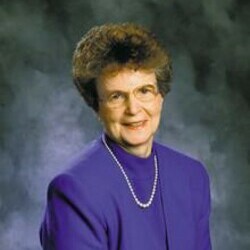 2010
Janette Steeves Oke
Outstanding Achievement, Literature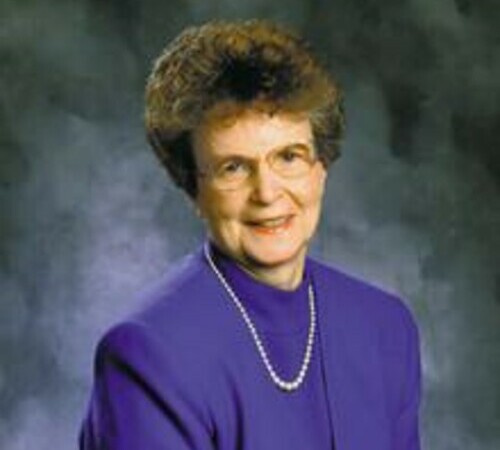 Janette Steeves Oke
2010
Outstanding Achievement, Literature
Janette Steeves Oke was born in Champion to a farming family. Her dream of writing led her to create several series of books with 27 million copies sold worldwide and translated into 17 languages and Braille.
A former student of Champion School, Oke earned a diploma from the Mountain View Bible College in Didsbury. There, she met and married Edward Oke. The couple moved to Indiana where he continued preparations for the ministry.
In the late 1970s, with four teenaged children in the house, Oke began work on her first novel. The result, "Love Comes Softly," was published by Bethany House Publishers in 1979. It was the first of more than 75 books she's written, many of which featured strong young women as their main characters.
Her work has also transcended the printed page. "When Calls the Heart" and "Love Comes Softly" have both been produced as musicals and performed across the U.S. and Canada. The latter was adapted as a Hallmark made-for-TV movie, directed by Michael Landon Jr. Hallmark filmed seven more titles in the series.
She won several Awards of Merit and a Gold Medallion Award for book of the year from the Evangelical Christian Publisher's Association; the Norwegian Award for Translated Fiction for Children for "What Does Love Look Like?"; Christian Fiction Book of the Year Award from the Australian Christian School Organization; the President's Award from the Evangelical Christian Publisher's Association in recognition of her contribution to Christian fiction; a Lifetime Achievement Award from the Christian Bookseller's Association; and the Lester K. Tarr Award from the The Word Guild. In 1987 Bethel College of Mishawaka, Indiana granted her the degree of Doctor of Humanities at their spring convocation and in 1993 presented her with an Honorary Alumnus Award for personal achievement. In 1997 the Alumni Association at her alma mater, Rocky Mountain College, named her Alumnus of the Year.
Her life has been documented in the book "Janette Oke, A Heart for the Prairie," written by Oke's daughter Laurel Oke Logan.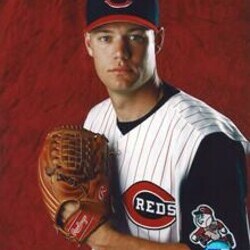 2010
Chris Reitsma
Outstanding Achievement, Athletics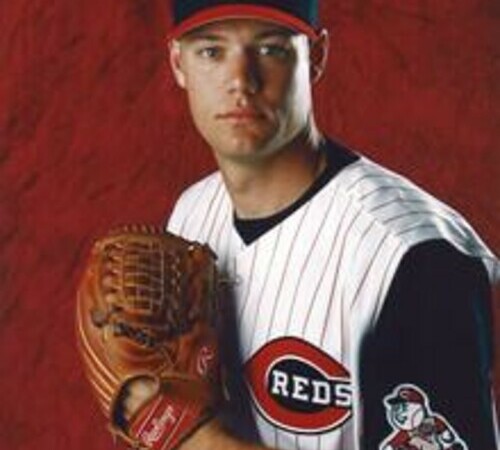 Chris Reitsma
2010
Outstanding Achievement, Athletics
Chris Reitsma, who graduated from Calgary Christian High School in 1996, lived out his dream of playing professional baseball with the Cincinnati Reds and Atlanta Braves.
Reitsma, who also attended Calgary Christian Elementary, was drafted in the first round, 34thoverall, by the Boston Red Sox in 1996. He made his major league debut with the Cincinnati Reds on opening day, 2001. He earned the Reds' Major League Pitcher of the Year award in 2003.
Traded to the Atlanta Braves in 2004, he set a Braves record in 2004 for most appearances, at 84. He was named to the MLB All-Star team, travelling to Japan for an all-star series in November 2004. Elbow problems ended his pro career in 2007, when he was a Seattle Mariner. In 2008, he wrapped up his playing career as a member of the Canadian Olympic Baseball team.
Reitsma lives in Calgary with his wife Janelle and three daughters. He continues to be involved in the Calgary Christian School community as both a parent and as a member of the society board.
At the Palliser Wall of Fame induction ceremony where he was honoured for outstanding achievement in athletics, he spoke of the importance of faith and family as he pursued is baseball dream. Although professional sports is viewed as a glamorous business, he said his professional career required tremendous hard work and sacrifice, particularly time away from his wife and family.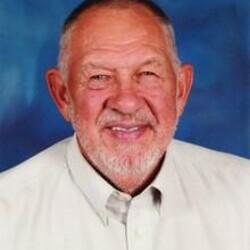 2010
Tex Wiebe
Outstanding Achievement, Fine Arts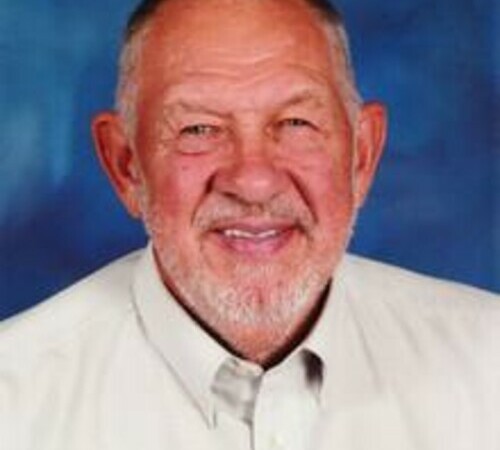 Tex Wiebe
2010
Outstanding Achievement, Fine Arts
Tex Wiebe is an accomplished artist whose paintings of the prairies and small-town Alberta can be found in collections around the world.
Wiebe, who attended John Davidson and R.I. Baker Schools in Coaldale, struggled academically, but early on, he credited his Grade 2 teacher with recognizing his artistic ability, displaying his work for the whole school to enjoy In Grade 6, his work placed in a national art contest. While still in junior high, he was selling oil paintings to friends and family.
He became a sign writer and later a graphic artist with "Tex-Style Sportswear." He retired at age 50 and refocused his artistic energies on painting once again, working from his home in Coaldale, a mountain retreat in British Columbia or his winter home in Mexico.
Following his induction to the Wall of Fame for outstanding achievement in the fine arts, Wiebe generously donated one of his paintings, "Vanishing Giants," to Palliser Regional Schools. The work will be displayed at R.I. Baker Middle School, where it's hoped it might inspire students to pursue their own passion for the arts.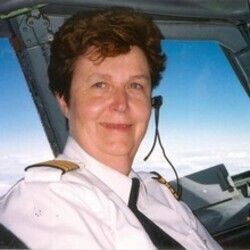 2009
Rosella Bjornson
Outstanding Achievement, Advancement of Women in Aviation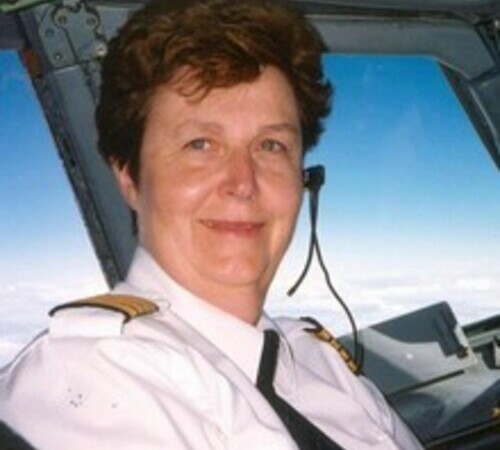 Rosella Bjornson
2009
Outstanding Achievement, Advancement of Women in Aviation
Rosella Bjornson, a student of Champion School and graduate of County Central High School in Vulcan, is a barrier-breaking pilot whose dreams of flying landed her in Canada's Aviation Hall of Fame.
On her 17th birthday, Rosella's parents took her to the Lethbridge Flying Club for her first flying lesson. Just two months later, in September 1964, she received her private pilot's licence. She went on to attend the University of Calgary, majoring in Geography. In Calgary, she completed her commercial pilot's licence and instructor's rating at Chinook Flying Service. In 1970 she moved to Winnipeg to become an instructor at the Winnipeg Flying Club where she completed a multi-engine instrumental rating and achieved her Class 11 instructor's rating and the Royal Canadian Flying Club Association Gold Seal of Proficiency.
In 1973 Rosella was hired by Transair as a First Officer on the Folker 28, becoming the first female First Officer to fly a jet aircraft for a scheduled air carrier in North America. In 1990, she became the first female captain with a scheduled airline (Canadian Airlines) in Canada.
For the next 10 years she continued to fly with Canadian Airlines and then another four years with Air Canada's ZIP Airlines. In September 2004, after 31 years of service and 18,000 hours of flying time, Rosella retired from the airlines.
In 1988, Rosella received both the Western Canada Aviation Museum Recognition Award and the Ninety Nines Certificate of Appreciation (International Organization of Women Pilots); she was inducted into the Forest of Friendship in Atchison, Kansas in 1989; received an Award of Achievement from the National Transportation Board and was named Transportation Personality of the Year by the Northern Alberta Transportation Club in 1991; and in 1997, she was inducted to Canada's Aviation Hall of Fame. In 2014, she was featured on a commemorative stamp, as part of Canada Post's Picture Postage program.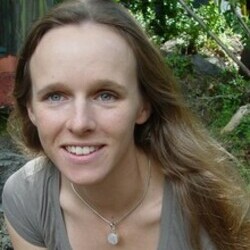 2009
Dr. Eva-Marie Nosal
Outstanding Achievement, in Oceanography.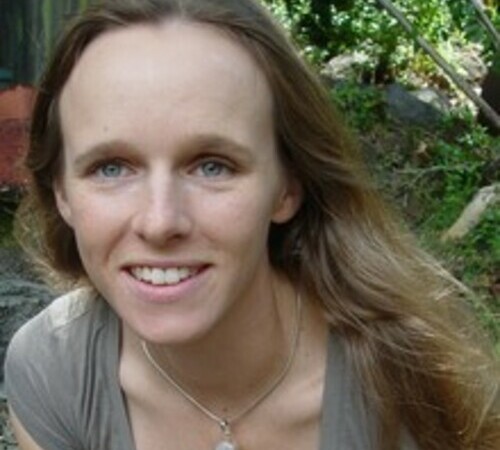 Dr. Eva-Marie Nosal
2009
Outstanding Achievement, in Oceanography.
Dr. Eva-Marie Nosal was born and raised in Calgary and attended Calgary Christian School throughout her primary and secondary school years.
Nosal graduated from Calgary Christian in 1995 and received the Governor General's Academic Medal.
Eva-Marie's postsecondary education was supported in large part by scholarships, awards and grants from various agencies. She stayed in Calgary for her undergraduate studies, graduating with a Bachelor of Music degree (piano performance with distinction and a gold medal from the Faculty of Fine Arts) and two Bachelor of Science degrees (applied and pure mathematics with first class honours and a silver medal from the Department of Mathematics and Statistics).
She continued her education with a Master's degree in Mathematics at the University of British Columbia where she studied classroom and concert hall acoustics. Moving to on to a doctorate in Geophysics at the University of Hawaii, Nosal's research interests turned to underwater acoustics and marine mammal bioacoustics.
After several months as a postdoctoral fellow, she became an Assistant Professor in the Department of Ocean and Resources Engineering at the University of Hawaii where she teaches graduate classes in Oceanography and Numerical Analysis. She continues to study underwater acoustics and marine mammal bioacoustics, with particular emphasis on developing signal processing techniques to detect, classify and track marine mammals using autonomous hydrophones.
She maintains that the most influential teacher of her career was her Calgary Christian high school math and physics teacher -- her mother, Dr. Eva Nosal.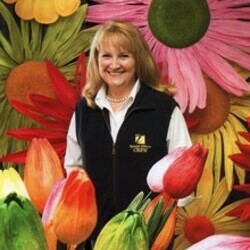 2009
Betty (Zombori) Thomas Quee
Outstanding Achievement, Canadian Motion Pictures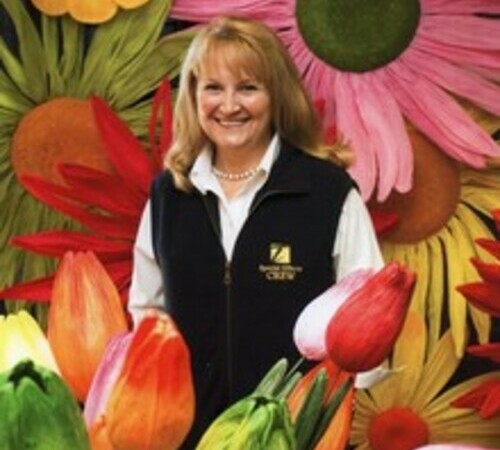 Betty (Zombori) Thomas Quee
2009
Outstanding Achievement, Canadian Motion Pictures
Betty Zombori began her elementary education at Huntsville School in Iron Springs. Her family then moved to Picture Butte and she attended Crescent School (now known as Dorothy Dalgliesh) and then graduated from Picture Butte High School in 1968.
Today, Betty Thomas Quee is widely recognized as one of the pioneers of the Canadian film industry. In addition to helping to establish the Thomas name as the premiere special effects company in Canada since 1978, and supporting dramatic effects for successful film projects around the world, she was the first female stunt coordinator and first female 2nd unit director in Canada. She has also gained experience as director and producer.
Thomas Quee has been recognized nationally by her peers as "Canadian Woman Entrepreneur of the Year" and has received the international Ambassador's Award from Canada's Ambassador to the United States, in Washington, D.C. She also received the Award of Merit from the British Columbia Film Commission for her "Contribution to the Development of the BC Film Industry", and awards from the North Vancouver Chamber of Commerce for business excellence and innovation.
Today, Thomas Quee's legacy of commitment to the film industry continues as she leads the Thomas FX Group in its ongoing contribution to the dynamic industry she helped to establish in Canada and to the international entertainment industry.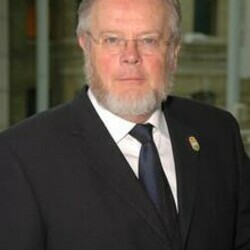 2009
Dr. Dean Sandham
Outstanding Achievement, Medicine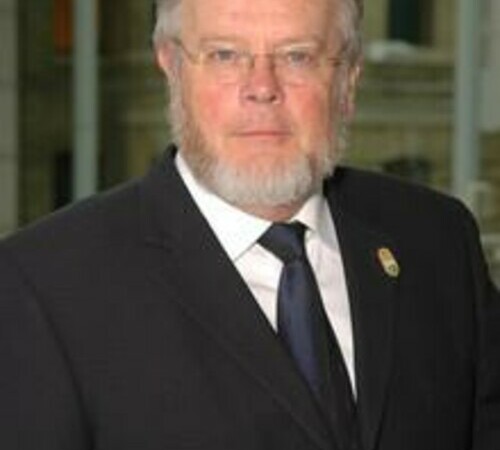 Dr. Dean Sandham
2009
Outstanding Achievement, Medicine
Since graduating from Coalhurst High School in 1960, Dr. Dean Sandham has made his mark in the field of medicine.
He began his medical career as a family physician in Red Deer before moving to Calgary for specialty training, where he discovered a passion for intensive care medicine. In 1977, upon completion of his Fellowship in Internal Medicine and his Fellowship in Pulmonary Diseases at the University of Calgary, he accepted a clinical, administrative, and academic teaching role as the Director, Department of Intensive Care, Calgary General Hospital from 1977 to 1986.
He was Director of Critical Care, Foothills Hospital, from 1986 to 2000; Director, Division of Critical Care Medicine, University of Calgary from 1990 to 2000; and in 1999 became the Regional Clinical Department Head for Critical Care, Calgary Health Region. He also led the creation of an academic department of critical care at the University of Calgary.
He assumed the position of Dean, Faculty of Medicine at the University of Manitoba in October 2004.
In his new position, Dr. Sandham spearheaded a number of initiatives including the opening of the University of Manitoba's Clinical Learning and Simulation Facility; launch of the Physician Assistant Education Program, the first university-based graduate level PA program in Canada; creation of the George and Fay Yee Centre for Healthcare Innovation as well as the Centre for Aboriginal Health Education and the Northern and Remote Family Medicine Stream Residency Program. He also spearheaded creation of strategic research teams exemplified by a new Regenerative Stem Cell Research Program.
At the time of his induction, Dr. Sandham was Chair of the Manitoba Health Research Council and Member of the Manitoba Premier's Economic Advisory Council.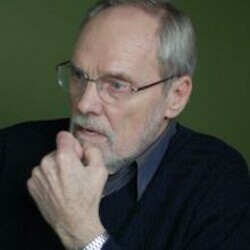 2009
Rudy Wiebe
 Outstanding Achievement, Literature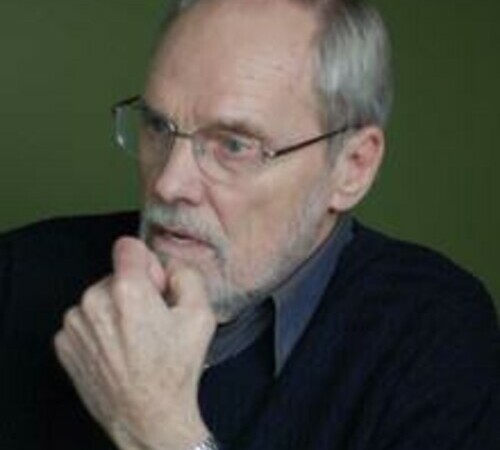 Rudy Wiebe
2009
 Outstanding Achievement, Literature
Rudy Wiebe, a former student of the Coaldale Consolidated School, the predecessor of Kate Andrews High School, is a two-time recipient of the Governor General's Literary Award for Fiction, one of Canada's most prestigious prizes.
His literary career has spanned five decades from his first novel, "Peace Shall Destroy Many," published in 1962, to his 1973 critically acclaimed "The Temptations of Big Bear," and 1994's "A Discovery of Strangers." In 2007, he received the Charles Taylor Prize for Literary Non-Fiction for "Of This Earth: A Mennonite Boyhood in the Boreal Forest."
His 1990 book, "Stolen Life: The Journey of a Cree Woman," written with Yvonne Johnson, great-great-granddaughter of Chief Big Bear, was a finalist for the 1998 Governor General's Literary Award for Non-fiction.
Among Rudy's many honours, he received the Royal Society of Canada's Lorne Pierce Medal and was named an Officer of the Order of Canada in 2000. Rudy received an honourary doctorate from the University of Alberta, where he taught creative writing since 1967.
He founded the U of A's Faculty of Arts Writers-in-Residence Program and has been Professor Emeritus since 1992. Rudy earned his bachelor's degree from the University of Calgary, his master's degree from the University of Alberta, and a bachelor of theology from the Canadian Mennonite Brethren Bible College in Manitoba.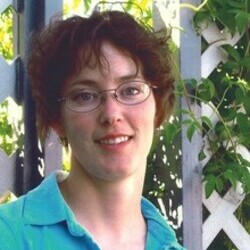 2008
Kimberly (Daniels) Fortin
Outstanding Achievement, Fine Arts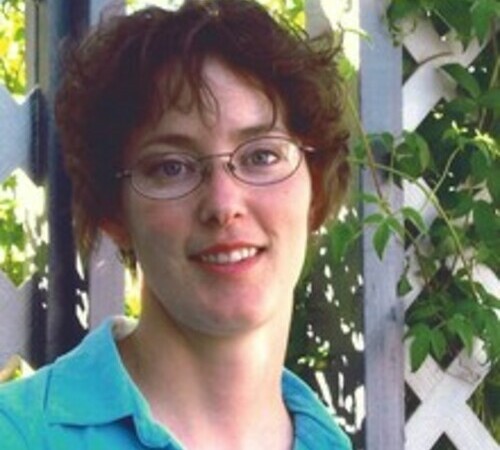 Kimberly (Daniels) Fortin
2008
Outstanding Achievement, Fine Arts
Kimberly (Daniells) Fortin was born and raised in Vulcan attending Hazel Cameron Elementary and graduating from County Central High School. She has left her mark on her community in a most literal and creative sense.
Having completed her Bachelor of Fine Arts Degree at the Alberta College of Art and Design in Calgary, majoring in the study of textiles, Fortin returned to Vulcan in 1998. It was at this time that she recognized the need to strengthen the arts community in her hometown.
She was instrumental in bringing a number of local artists together to form the Nine in a Line Creative Art Society to promote and encourage art in the County of Vulcan. She credits her elementary school art teacher, Mr. Dick Crosby, for always applauding her creativity and continually praised her drawings and other forms of artwork. She also expressed gratitude to teacher and career counsellor Mr. Bill Brookes, who opened Fortins eyes to the possibility that there could be a career in the arts if she worked hard to pursue it.
Some of Fortin's work can be seen in a series of large wall murals she was commissioned to paint on buildings in the Town of Vulcan. Although Kim continues to pursue her own passion for the arts through various media and a variety of projects, she is also interested in helping others grow as artists, especially youth. She feels strongly about supporting fledging artists waiting to be recognized and encouraged to create.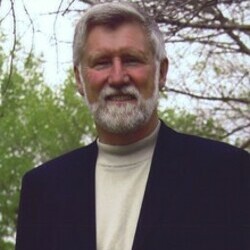 2008
Ken Nicol
 Outstanding Achievement, Politics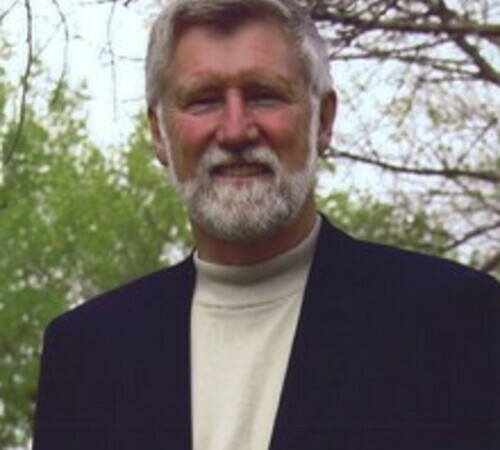 Ken Nicol
2008
 Outstanding Achievement, Politics
Ken Nicol, a 1962 graduate of Coalhurst High School, had a long, full career in agriculture economics and policy, in addition to a high-profile political career.
Nicol received his bachelor's degree in agriculture from the University of Alberta in 1966. After a summer touring Europe, he returned to the U of A for his master's degree in Agricultural Economics. While working on his master's, he moved to Iowa State University to begin a doctorate in economics specializing in Agricultural Policy and Statistics.
While working on concurrent degrees, he worked in the Centre for Agriculture and rural Development. Ken became the Centre's associate director and spent considerable time reporting research results to Congressional, Senate and Commission groups. After leaving Iowa State and the Centre, Ken served as an adviser on public policy to the Minister of Agriculture in Thailand. He returned to the U.S. and served as a consultant to the Department of Agriculture.
In 1980, Nicol returned to Canada and began teaching at the University of Lethbridge, first in the Department of Economics, then in the Faculty of Management. In addition to teaching, he served as supervisor of the U of L's Business Enterprises and Self-Governing Systems of Indian, Inuit and Metis People (B.E.S.S.), director of the Centre for Aboriginal Management Education and Training, and later as Associate Dean for Students.
In 1993, Ken entered provincial politics, serving as a Liberal MLA for the Lethbridge-East riding. For three years, he was leader of the Alberta Liberals.
Upon leaving politics, he returned to teaching and the U of L. He also serves on the board of Rural Alberta's Development Fund and chair of the Institute for Agriculture, Forestry and the Environment.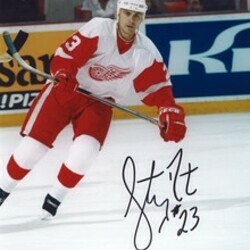 2008
Stacy Roest
Outstanding Achievement, Sports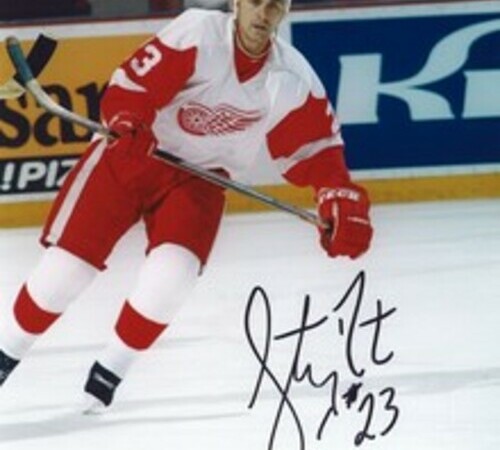 Stacy Roest
2008
Outstanding Achievement, Sports
Many Canadian kids dream of a career in professional hockey, and for a talented few, the dream becomes reality. That was the case for Coaldale's Stacy Roest.
The former student of Sunnyside and R.I. Baker schools and graduate of Kate Andrews High School started playing hockey at age six. When Roest reached Bantam age, he tried out for the Val Matteoti Golden Hawks in Lethbridge and was a part of the team that won the Purolator Cup Championship as the best Bantam team in Western Canada.
In 1990, he joined the Medicine Hat Tigers of the Western Hockey League. During the season, he took his Grade 12 classes in Medicine Hat, but once the season ended, he returned to Coaldale to graduate with friends and former teammates at Kate Andrews High School.
In 1994, he signed a contract with the Detroit Red Wings of the National Hockey League. From 1995 to 1998, he played with the Adirondack Red Wings, Detroit's farm team. In September 1998, Stacy went to Detroit's training came and he made the team. he played for Detroit until 2000 when he was selected by the Minnesota Wild in the expansion Draft. He played with the Wild from 2000 to 2003. In 2003, he signed back with the Detroit Red Wings, moving back and forth between the Grand Rapid Griffins and Detroit Red Wings.
In the summer of 2003, Stacy signed with the Rapperswil, Jona Lakers of the Swiss Elite League. Roest was part of Team Canada that won a Gold Medal in the World Championships in Moscow, Russia in 2007.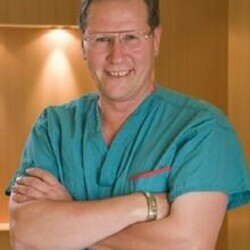 2008
Dr. Garth Warnock
Outstanding Achievement, Medical Research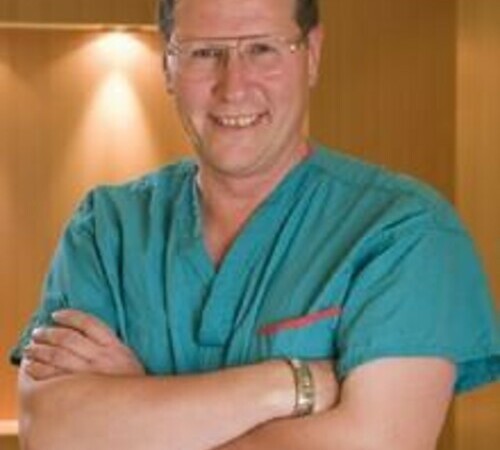 Dr. Garth Warnock
2008
Outstanding Achievement, Medical Research
Garth Warnock, a graduate of Picture Butte High School who continued his education at the University of Lethbridge and University of Alberta, has made his mark in medical research.
After completing fellowship experience at the Nuffield Department of Surgery in Oxford, he returned to the University of Alberta where his work earned support from Alberta's Heritage Foundation for Medical Research. His research interest was in the transplantation of pancreatic islets of Langerhans for type 1 diabetes.
Clinical studies in islet cell transplantation led to Canada's first islet cell transplants and the first long-term success after islet cell transplantation worldwide. He developed clinical surgical expertise in management of pancreatic and gastrointestinal disorders and promoted undergraduate and postgraduate education programs.
Dr. Warnock joined the University of British Columbia in 2001 as Woodward Professor and Head of the Department of Surgery and Surgeon-in-Chief of Vancouver Acute Hospitals. He has promoted surgery through the Canadian Association of Surgical Chairs, the Canadian Association of General Surgeons, and the American College of Surgeons, and serves as Co-Editor in Chief of the Canadian Journal of Surgery. He established clinical and basic studies in pancreatic islet transplantation at the Ike Barber Human Islet Laboratory at Vancouver General Hospital in 2003.
Dr. Warnock's research was honored with the 2005 Royal College of Physicians and Surgeons Gallie Lecture and the Governor General of Canada Meritorious Service Medal (Civil Division) for bringing distinction to Canada. In 2006, the program became the anchor for a Michael Smith Foundation for Health Research Centre for Human Islet Transplantation and Beta Cell Regeneration.
In addition to his continued dedication to research, Dr. Warnock leads a strong commitment to teaching at UBC, Canada's largest medical school. He also continues to do clinical surgery as well as administer the affairs of the UBC Department of Surgery.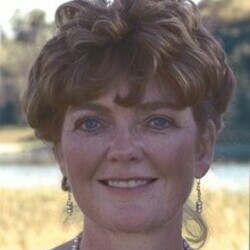 2008
Barbara Ann Stewart
Outstanding Achievement, Medicine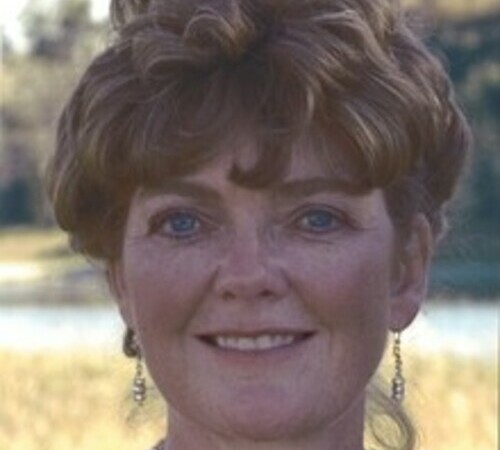 Barbara Ann Stewart
2008
Outstanding Achievement, Medicine
Barbara Ann Stewart was born in Lethbridge and raised on the family farm west of Monarch. She is a graduate of Noble Central School.
She went on to obtain her BSc with Great Distinction from the University of Lethbridge, majoring in biology. She then entered the Faculty of Medicine at the University of Alberta, graduating with distinction in 1982.
Her interest in critical care medicine and physiology led her to an anesthesia fellowship, and she has been a member of the Department of Anesthesia at the Royal Alexander Hospital in Edmonton since 1990. Her areas of special interest are in neuro, thoracic and vascular anesthesia.
She has been a member of volunteer surgical teams travelling to South America to provide surgical care to the underprivileged. A member of the Canadian Association of Medical Teams Abroad, Barbara helps provide orthopedic surgery to patients in Ecuador who don't have the money to afford such operations. She describes it as both humbling and gratifying to be able to change the quality of the people's lives forever by performing surgery Canadians would take for granted.
At the time of her induction to the Wall of Fame, Barbara's career was in transition, working half time in Edmonton and spending the rest of the time working at Lethbridge Regional Hospital or helping her husband Ron with their cattle and horses. The couple built a home on the site of her great-grandfather's homestead and continued to ranch there.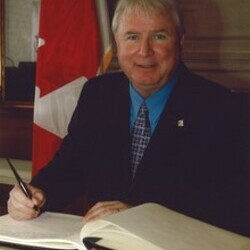 2007
Rick Casson
Outstanding Achievement, Politics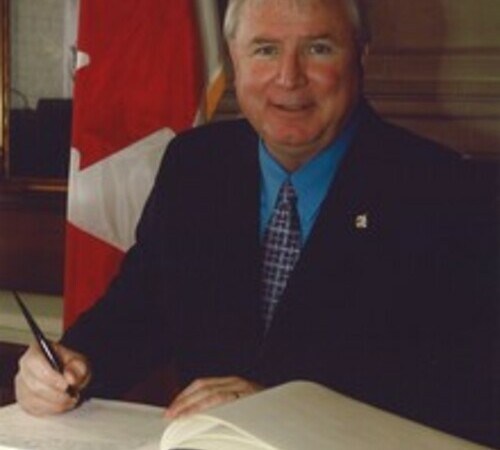 Rick Casson
2007
Outstanding Achievement, Politics
Rick Casson, a five-term Member of Parliament, representing the Lethbridge riding, is a graduate of Picture Butte High School.
His community involvement began long before he entered political politics. He joined the Picture Butte Fire Department in 1970, became deputy chief in 1977 and continued in that post until he retired from the fire service in 1989.
He served on town council, nine years as a councillor and another nine as mayor.
He was first elected to Parliament in 1997, serving under the Reform Party banner, the Canadian Alliance and the Conservative Party of Canada. His committee work has included chairing the Standing Committee on National Defence and a Special Committee on the Canadian Mission in Afghanistan.
His private member's bill, C-252, amended the Divorce Act to give divorced parents who are terminally ill or in critical condition the chance to see their children as long as such access is judged by a court to be in the best interest of the children concerned. It is rare for private member's bills to become law, but in this case, the bill received unanimous consent.
Casson has a history of advocating for children's causes, whether through charity work or in Parliament. in 2010, he announced he would not seek re-election in the federal election held in May 2011.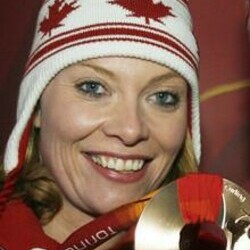 2007
Shannon (Getty) Kleibrink
Outstanding Achievement, Sports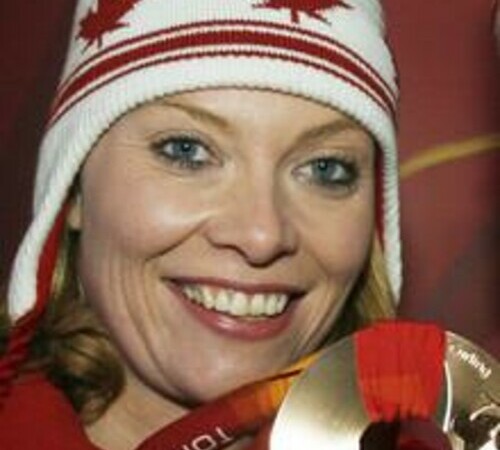 Shannon (Getty) Kleibrink
2007
Outstanding Achievement, Sports
Shannon (Getty) Kleibrink started her curling career when she was a student at R.I. Baker Junior High School in Coaldale and continued well past her graduation from Kate Andrews High School.
Among the world's curling elite, Kleibrink's rink brought home bronze medals for Canada from the 2006 Winter Olympics in Turin, Italy.
Kleibrink, who received her bachelor's degree in physical education (kinesiology) from the University of Calgary in 1992, has enjoyed success at the provincial, national and international levels. She was the first female curler to skip and win the Canadian Mixed Curling Championship in 2004.
She resides in Okotoks where she is director of the Beach House recreation complex.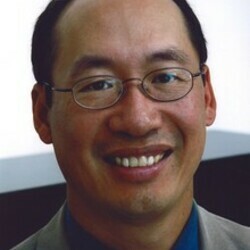 2007
Dr. Eddie Kwan
Outstanding Achievement, Medicine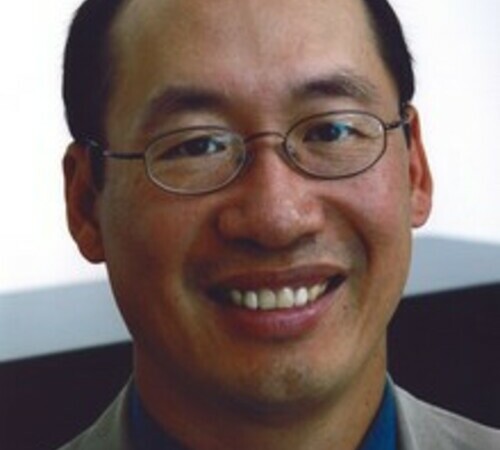 Dr. Eddie Kwan
2007
Outstanding Achievement, Medicine
Dr. Eddie Kwan graduated from County Central High School and attended Hazel Cameron Elementary, also in Vulcan.
After high school, he pursued his pre-med degree from the University of Calgary, then completed his ophthalmology degree at the University of Alberta. He is in private practice in Lethbridge.
A Fellow of the Royal College of Surgeons of Canada, Dr. Kwan is also a Diplomat of the American Board of Ophthalmology in the United States.
Upon his induction, the CCHS grad encouraged Palliser students to pursue their own ambitions: "Don't be afraid to follow your dreams, even if you grow up in a small rural community. You will receive an excellent education that will serve you well no matter which path you choose to follow in life. I have made my dream come true."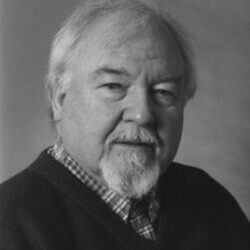 2007
Thomas Peacocke
Outstanding Achievement, Theatre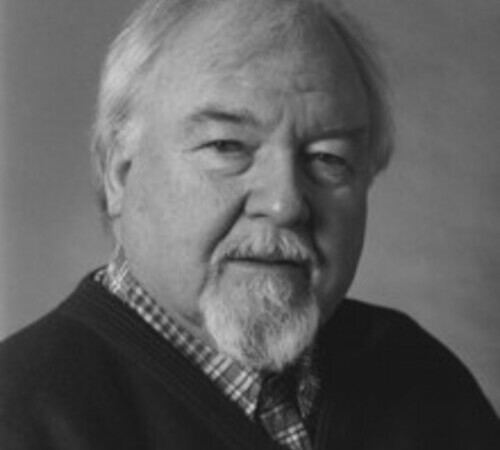 Thomas Peacocke
2007
Outstanding Achievement, Theatre
Born in Lethbridge, Thomas Peacocke was raised and attended school in Barons.
He continued his education at the University of Alberta and Carnegie Institute of Technology and Art in Pittsburgh. He served for 26 years at the University of Alberta, principally as a teacher of acting and directing, and serving as department chair for five years. He was Head of Acting at the Banff School of Fine Arts for eight years.
In addition to teaching, Tom enjoyed a fulfilling career as a director and actor, receiving a Genie Award for his performance in "The Hounds of Notre Dame.
Other honours include the Dave Billington Award for contributions to the film industry; a Sterling Award for his service to Edmonton Theatre; and his 1996 induction to the Edmonton Cultural Hall of Fame. That same year, he was made a member of the Order of Canada.
Throughout his career, Peacocke has been active as a consultant, adviser, committee and board member of numerous foundations, associations and educational institutions.
At the time of his induction, he was vice-president (Prairie region) of the National Theatre School of Canada. He continues on the board of governors. In April 2011, Tom received the lifetime achievement award at the City of Edmonton Mayor's Celebration of the Arts.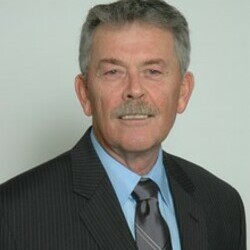 2007
Barry McFarland
Outstanding Achievement, Politics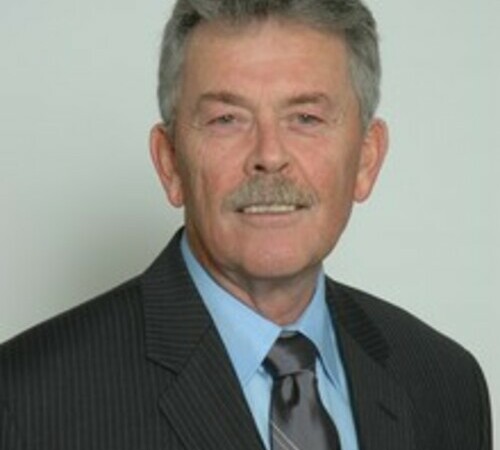 Barry McFarland
2007
Outstanding Achievement, Politics
Barry McFarland was born and raised in Carmangay and graduated from County Central High School in Vulcan in 1966. He attended the Southern Alberta Institute of Technology in Calgary where he studied business administration.
He was first elected to the County of Vulcan council in 1977 and over the years served as reeve, councillor, school trustee, chair of the board of education and as a trustee and chair of the Little Bow auxiliary hospital.
In 1992, he was elected to the Legislative Assembly representing the Little Bow riding. The Progressive Conservative MLA was elected to a sixth term in 2008. He did not seek re-electionin the 2012 election.
Over his two decades in provincial office, he held a number of positions, including Associate Minister of Infrastructure and Transportation. He has served on the Legislative Offices Committee, the Cabinet Plicy Committee on Resources and the Environment, the Personal Information Protection Act Review Committee, and the Standing Committee on Public Accounts.
He is well known for his commitment to a variety of community service groups in Carmangay, Barons and Vulcan.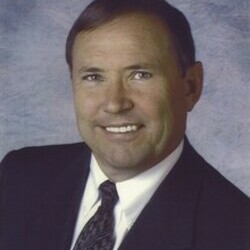 2007
Tony Vander Woude
Outstanding Achievement, Publishing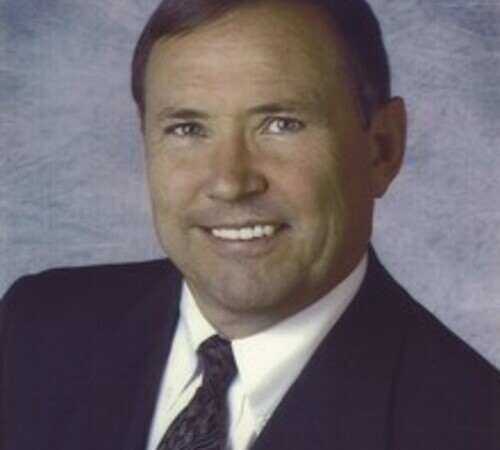 Tony Vander Woude
2007
Outstanding Achievement, Publishing
Tony Vander Woude was born and raised on a farm northwest of Nobleford and began Grade 1 in the old single-room school. He then moved to the new consolidated school to begin Grade 2. Tony graduated from Noble Central in 1960 and then attended Calvin College in Grand Rapids (B.A. in 1964) and Michigan State University in East Lansing (MA in 1966).
Vander Woude then returned to Canada with his wife, Susan Ames, settling in Calgary. Tony began a long career in publishing by taking a position as a sales representative with Addison-Wesley Canada, selling textbooks to schools in Saskatchewan, Alberta, and B.C.
Over the years his work brought him into contact with Doyle Nelson, Henry Toews, and John Percevault, all former administrators at Noble Central. In 1983 a promotion to the position of Director of the publishing firm's School Division required a move to Toronto for the Vander Woude family.
During his years as head of Addison-Wesley School, the company published many successful math, science, and language arts texts that were used in schools across Canada, including his alma mater, Noble Central.
In 1987, Tony was promoted to the position of president and CEO of Addison-Wesley Canada with responsibility for the School, College and Trade Divisions.
In 2002 Tony was named chairman of Pearson Education Canada. Tony retired in 2003 after 35 years with the company and moved with his wife to Abbotsford, BC, where he is involved in several volunteer activities, including the mentoring of young business leaders.