Why Drive A School Bus?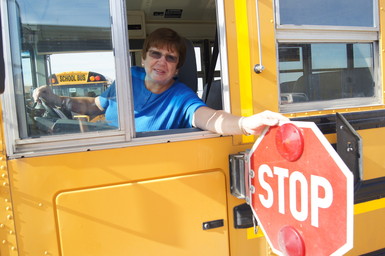 Check out these Top 7 reasons to consider joining our team of professional bus drivers!
1. Offers the same schedule as the school, with the exception of training.
2. Parents of pre-school age children in a forward-facing car seat can take their children to work with them. The bus would be fitted with seat belts to accommodate.
3. Free time during the day!
4. Pro-rated pay to provide year-round income.
5. Paid first-aid and S-endorsement (defensive driving) training.
6. Field trip work during school hours for interested drivers.
7. Community trips during school hours and outside of school hours for interested drivers. This could include some community work during the summer months if you're interested as well.
A general application form and information is found at http://www.pallisersd.ab.ca/hr/career-opportunities
For more information, call Transportation Services at 403-380-2612.