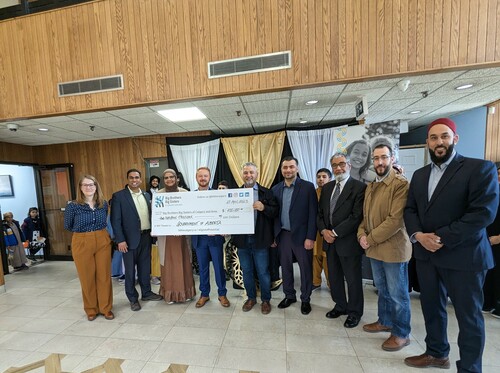 Calgary Islamic School was greeted with some great news after the return from the Eid school break.  The Ministry of Children's Services is providing $200,000 to establish an in-school program with Big Brothers Big Sisters. 
Palliser School Division is thrilled with this partnership and the speed at which it took shape.  This funding will go directly towards providing more students with the BBBS peer mentoring programs they need to become more resilient and successful.  "We're committed to matching children and youth facing adversity with a caring mentor and creating what we call developmental relationships. It's a critical intervention that helps strengthen the social-emotional learning of young people," said Ken Lima-Coelho, President and CEO of BBBS.  Administration from Calgary Islamic School says the mentorship program will create meaningful relationships and support built from a shared framework of culture and religion.  
Big Brothers Big Sisters is also extending their program to include mentorship in literacy and noted the school's focus on books and reading, a sign that this partnership is a great fit.  The Division is excited to see this program strengthen and grow.