Caring for CommUNITY Project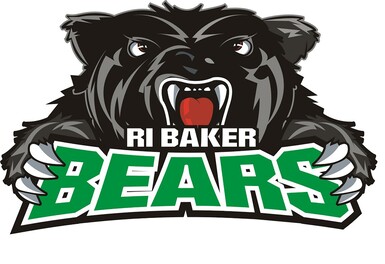 As we navigate through this school year, it is easy for students and staff to focus on the things we cannot do. R.I. Baker Middle School in Coaldale is choosing to focus on some things they can do to make their community a better place. They want to give back to the town they live in! For the rest of the school year they will be doing their part in recognizing the glass may be half full, but there is room to add to it.
During the next 10 weeks the students and staff have made it their project to bring the Coaldale community even closer together and fill the buckets of others. The goal is to help locals thrive during a time where it is sometimes difficult to. This is a community challenge...the students challenge the community to participate in these FIVE special days!
Wednesday, April 28th-The Bakerfly Effect - The school is going to publicly challenge community members to make another human happy on this day.  This could be in the form of:
Kind words
A helping hand
A gift of thanks
Helping a community member in need
Any random act of kindness
They will be asking that the community spend this day taking care of each other in all ways possible. One day can make many future days different. The school will have an online forum on their website (https://www.ribms.ca/) to anonymously celebrate the great ideas and acts of kindness that take place. The hope is one day may turn into more! If someone makes your day...pay it forward!
Thursday, May 13th - Community Clean up - On this day the entire school will do their part to help make Coaldale a better place. Each class in the school will have a dedicated area of the town to clean up.  They challenge other community members to get outside and do the same. If everyone puts in a small amount of time and effort we can make a big difference.
Tuesday, May 25th - R.I. Baker Online Art Auction to Support Local Businesses - Student art will be polished, framed, and put up for auction online. R.I. Baker will take the winning bids from each piece and purchase a gift card from a local business with 100% of the funds. Auction winners will get to have a local student piece of art, as well as a local gift card to spend. It is a WIN - WIN - WIN!!!  
Monday, June 7th - Local Hero Drive Thru - On this day RIBMS will hold a drive-thru starting at 5:00pm - 7:00pm. Any Coaldale community member can drive through the bus loop, pick up a hot dog and chips to go, and receive a Local Hero Card. Visitors will get a BBQ'd meal accompanied with a student celebrated local hero to learn about. Meals and cards will be prepared and packaged in a sanitized and COVID friendly way.   
Monday, June 21st - EAT Lunch Local Challenge! - In lieu of the school's postponed annual Turkey Dinner, R.I. Baker Middle School will support local restaurants by feeding the entire school through local businesses only. The school understands how restrictions have made a huge impact on the local establishments. They want to do their part to help! On this day students will enjoy lunch from local restaurants and they challenge all Coaldale residents to do the same! Let's all eat great food and make someone's day!