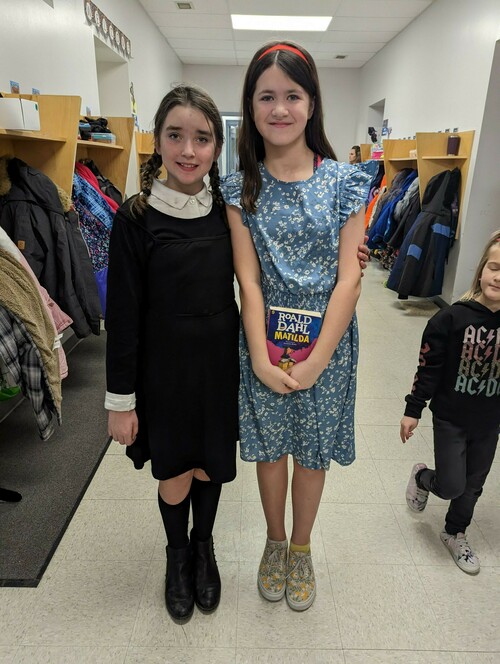 If you walked through the halls of Coalhurst Elementary yesterday, you might wonder if you had stepped beyond the looking glass!  You would have seen the Paper Bag Princess, a Very Hungry Caterpillar, Harry Potter, and the infamous Captain Underpants.  These and other characters have unlocked the magic of reading for students and staff at the school who came dressed as their favourite literary characters, many of them introduced through the Partnership Association for Literacy program that the school has been running for 25 years. 
This program is designed to reach young people in their developmental years and uses research-based approaches to strengthen their reading skills.  The tutors who participate in the program are trained with techniques to help students who are struggling to gain reading skills.  
Lisa Allen is a parent to a child in Grade 1 and also a former Educational Assistant at the school and she has seen firsthand the positive impact the program has on kids, "not only does it provide support for literacy but it also provides opportunities to build peer relationships and community connections", says Allen. 
Past and present PAL tutors and supporters gathered in the gym to celebrate this milestone which coincides with Family Literacy Day.  Later that evening families were invited to share in the celebration which included themed activities around different books or authors. Everyone who attended was treated to a hot chocolate, a cookie, and a used book, kindly donated by Grade 2 teacher Emma Lenz. 
Looking forward to fostering many more reading journeys through the PAL program. 
Coalhurst Elementary celebrates 25 years of the PAL Reading Program