Fred Jack New Principal for John Davidson School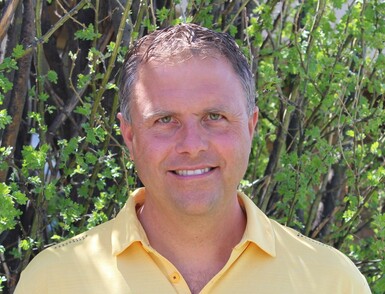 Palliser School Division is pleased to announce that Fred Jack has accepted the role of Principal at John Davidson School, commencing August 25, 2021. Fred has served as Principal for Carmangay School since August 2019. Prior to this, he was the Principal of Barons and Carmangay Schools collectively for 5 years. Fred came to The Palliser School Division in 2014 as the Vice-Principal of Carmangay School. He is looking forward to bringing this strong Low German Mennonite background and vision to John Davidson School as Principal.  
Before joining Palliser, he was the Southern Alberta Coordinator for the Alberta Distance Learning  Centre. He began his teaching career in Swan Hills, Alberta, and was the Physical Education  Department Head and Athletic Director. Fred believes that his coaching and previous leadership experiences have paved the way to building strong, committed staff and team dynamics.  
Fred completed his Bachelor of Education and Bachelor of Physical Education from the University of  Alberta in 2004. He also completed his Master's Degree in Education Leadership through the University of New Brunswick later in 2017. 
In his spare time, Fred enjoys spending time with his two children, Tori and Braeden. He also enjoys golfing and fitness. Fred is very active in the elite Lethbridge Minor Hockey community and is the  Owner/Lead Instructor for a summer hockey school program. 
Fred is excited for the opportunity afforded to him to work with the dedicated staff at John Davidson School and commented, "I believe in the power of education and the ability for passionate, student-focused staffs to help each learner reach their full potential. The strength of the pack is the wolves, and the  strength of the wolves is the pack."  
"I am saddened to leave behind my Carmangay school community of 8 years. The staff, students, and families have been a huge part of the last decade of my life," notes Fred. "I will never forget our work together, and the many successes we shared. I am looking forward to bringing these experiences,  and my passion for cultivating a caring, dynamic, success-driven learning environment to the John  Davidson School community."