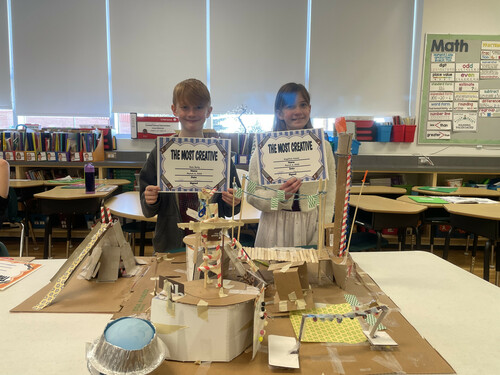 Grade 3 students at Noble Central drew on a familiar environment to fuel their visions and learn about building and testing materials.  They took to their existing playground for inspiration, then planned the playground of their dreams.  Students researched other playgrounds that featured structures that their existing playground did not, then created blueprints and finally models from upcycled materials.  
Their teacher, Shelby Armstrong, was impressed with the student's commitment, enthusiasm, and collaboration on the project.  The culmination was a showcase where the students presented their models to other students and their families. 
Well done Grade 3s and Mrs. Armstrong! 
Noble Central Dream Playground