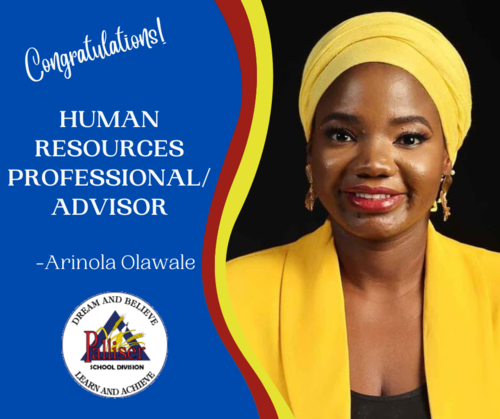 We are pleased to announce that Arinola 'Arin' Olawale has accepted the role of Human Resources Professional/Advisor, commencing September 6, 2022.
In 2014, Arin started her career as a Human Resource Specialist for Geoscape Inc. and worked there until August of 2018. Arin quickly earned respect from her peers for her attention to detail and results-oriented management style. She introduced the company's first formal performance review program, 360 degrees performance appraisal, which led to fair and objective appraisals and reduced staff dissatisfaction by 7%. Arin later accepted the role as Program Assistant for Covenant Health, located in Lethbridge, AB. During this assignment, Arin was responsible for payroll processing, employee records management and ensuring accuracy of data.
Arin has a B.Sc. in Computer Science, completed in 2009, is a student member of the Canadian Payroll Association and Chartered Professional in Human Resources (CPHR).  Arin received her Master's degree in International Human Resources from Birmingham City University, UK and graduated at the top of her class. 
With over 5 years of experience in recruitment, training and development, employee relations, performance management, payroll management, records management, staff scheduling and reporting, Arin has a wide variety of knowledge.
Married with three daughters, Arin enjoys spending time travelling and visiting her family and friends.  Her husband works as a Revenue Accountant with The Holy Spirit School Board.
Arin is very excited to join the Palliser Team and looks forward to building fulfilling relationships within her role as HR Professional/Advisor.
Congratulations, Arinola!