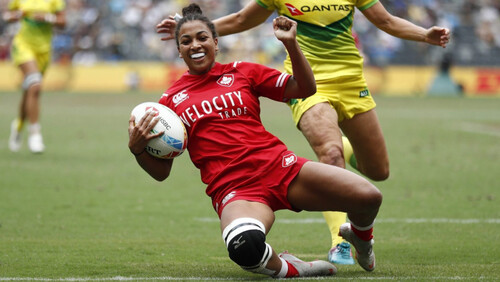 Keyara Wardley, a former resident of Vulcan and a 2017 graduate of Country Central High School,  will represent Canada at the Olympic Games in Tokyo later this month. She is 1 of 13 women selected to play on the Woman's National Rugby Team.
Keyara has realized her lifelong Olympic dream and will play for Canada on the world stage against some of the very best rugby players in the world. It is a tremendous honor for her to represent her country at the absolute highest level of competition. 
We wish Keyara and Team Canada all the best at the Olympics!