Megan Leusink New Vice-Principal at Jennie Emery Elementary School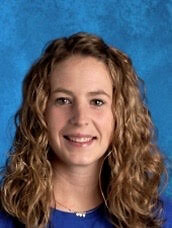 The Palliser School Division pleased to announce that Megan Leusink has accepted the role of Vice-Principal at Jennie Emery Elementary School, commencing August 25,  2021, for the 2021-2022 school year. 
Megan completed her Bachelor of Education and Bachelor of Physical Education from the University of Lethbridge in 2008. Shortly after graduating from University, Megan started teaching at W.R. Myers High School in Taber, AB, instructing French, English, Language Arts, Math, and CALM. In August 2017, Megan joined The Palliser School Division and has been teaching French, Instructed Social and Physical Education at R.I. Baker Middle School. During her time at R.I. Baker Middle School, Megan was instrumental in organizing two exchanges to Quebec with Experience Canada. She served as the Athletic Director for this academic year and started the school athletic awards, Athlete of the Month, and Baker Proud wall that recognizes students' sports and activities inside and outside the school. 
In her spare time, Megan enjoys spending time with her husband and two children. She also is very active playing and coaching various sports, traveling, and cooking. 
"I believe that a school should be a place that students look forward to attending and where families and community members are valued and connected," states Megan. "Students should be respected, cared for, and given opportunities to grow. If we focus on effort and improvement, our  students' knowledge will grow and they will find success." "Every student can learn, just not on the  same day, or the same way." - George Evans 
She is very excited about the opportunity to join the Jennie Emery Elementary team and looks forward to building strong relationships with students, families, and the Jennie Emery Elementary community at large.