Mitchell Van Dyk Appointed Principal at Sunnyside School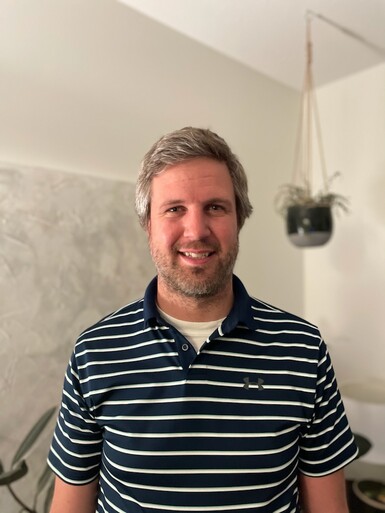 The Palliser School Division is pleased to announce that Mitchell Van Dyk has been appointed to the role of Principal for Sunnyside School commencing August 23, 2021.
Mitchell earned his Bachelor of Arts and Bachelor of Education (Great Distinction) degrees from the University of Lethbridge in 2010 with majors in Social Studies and General Social Science and a minor in Physical Education. He is currently pursuing his Master's degree in educational leadership at the University of Lethbridge.
Mitchell began his teaching career in Melbourne, Australia where he played a lead role in establishing a new open-concept middle school before beginning his career at Dorothy Dalgliesh School in Picture Butte, Alberta in 2011. 
As a teacher in Palliser for the last ten years Mitchell says he was able to develop relationships not only in his own building, but across Palliser School Division as a member of the Technology Advisory Committee, as a teacher associate to Practicum Semester 1 students from the University of Lethbridge, a Technology Consultant for the school and a mentor for new staff.
"I believe that there is no greater calling than to have the opportunity to positively impact a child's life. And that's why being involved in education is the best job anyone can ask for. " he says.
"You miss 100% of the shots you don't take" - Wayne Gretzky. "This is a quote that I love to live by, and I also share it with my students regularly," says Mitchell. "It also speaks to the importance of taking risks and not being afraid of failure which is so important in education."
Mitchell and his family live in Lethbridge. Mitchell enjoys travelling, hiking, all kinds of sports, reading and board games.
Congratulations Mitchell.