New Coaldale School to be built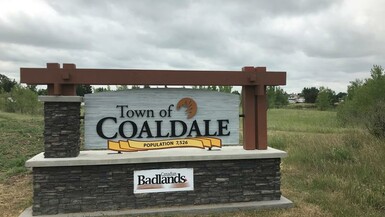 Palliser school in Coaldale among new builds announced by province. The provincial government announced today that 14 school projects across the province have been approved in the 2021 Provincial Capital Plan. A replacement school in Coaldale will be one of the new builds. 
Palliser School Divisions' administration, staff, students and parents were joined by town, county and provincial government representatives in 2018 to come up with a solution to Coaldale's future educational needs. The preferred option, dubbed the "Coaldale Community Schools Solution," would see grade reconfiguration at three of Palliser's schools in Coaldale and construction of a new high school. When the Town of Coaldale offered land adjacent to where it will build a recreation facility, that proposal was submitted to the province for funding. At that time some resources were made available to Palliser to allow for the pre-planning phase of the project. The design work on a combined school and recreation facility has been started.
Although specific budget dollars have yet to be determined for the new school building, the province has allocated $268 million in total for fourteen builds, replacements or modernization projects across Alberta.
"It's certainly very exciting news for the Palliser School Division and Coaldale community," said Superintendent of Schools, Dave Driscoll. "I know the Coaldale community, staff and families have been looking forward to a potential announcement and the building of a new school for quite some time" Driscoll added that it is important to acknowledge the partnership with the Town of Coaldale and how this strong partnership was invaluable in making this project a reality. 
Mayor Kim Craig is also extremely pleased with the announcement, "As a Council, we are absolutely thrilled about today's Provincial funding announcement for a new high school (grades 7-12) and grade reconfiguration package for the Town of Coaldale.  This is a significant investment in the future of our town and our youth, and I could not be more proud that the Province has chosen to recognize Coaldale as a growing and vibrant community. My Council colleagues, along with our friends at Palliser School Division, have worked very hard for this day to come.  At the start of this Council term, we made a point to invest in strategic partnerships that enhanced education in Coaldale; this major funding announcement validates the time and effort our organizations collectively invested in this joint venture."
Palliser School Division would like to thank the Alberta Government for their investment in rural education. The addition of a new or modernized school in any rural community demonstrates a commitment in supporting and recognizing the growth of our communities.