Noble Central School adds VP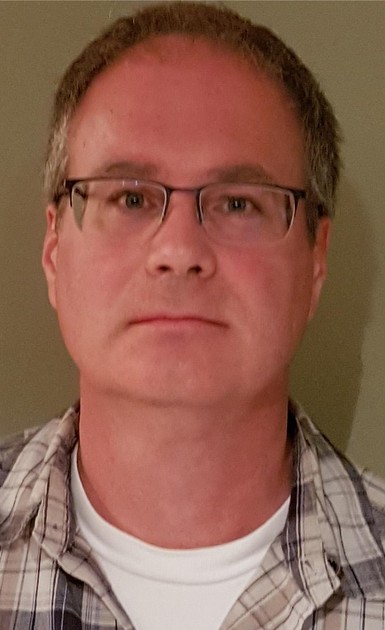 NOBLEFORD - Palliser Regional Schools is pleased to announce that Phil Uren has been appointed to the role of Vice-Principal, Noble Central School, commencing Oct. 2, 2017.
Uren started his teaching career as a Sessional Instructor at the University of Lethbridge in 2001, teaching Introductory Anthropology and Popular Culture. In 2002, he moved to Fort McMurray to teach Grade 7 and 8 Social Studies with the Fort McMurray Catholic School Division.
In 2003, Uren returned to southern Alberta to continue his teaching career at Noble Central School. Since then, he has taught Social Studies, Grades 7-12, and has continued to build on the outdoor education program at Noble Central School. For the past 15 years, Uren has been deeply involved in various student-focused groups and events such as graduation, leadership, and outdoor education.
He has also taken on a leadership role with the Alberta Teachers' Association as a School Representative, a Vice-President, a member of the EPC Palliser Local #19 and a member of the Negotiating Subcommittee for Palliser Local #19.
While attending the University of Lethbridge, Uren obtained a Bachelor of Arts in Anthropology in 1994. He then went on to receive a Master of Science degree in Social Anthropology from the London School of Economics in 1996. Uren later returned to the University of Lethbridge in 2001 and obtained a Bachelor of Education degree.  He and his wife enjoy camping and travelling as well as skiing, fly fishing and hiking.
"BF Skinner once said, 'Education is what survives when what has been learned has been forgotten.' We teachers are tasked with this education and I have reasons everyday to be glad that I have chosen this responsibility and challenge," says Uren. "Providing students with the education to be successful in the world is no small endeavour, but it is one that I – and the many great people I have worked with over the years – look forward to everyday. Finally, I believe that providing an environment where students feel safe, yet challenged, is one where they will excel."
Uren is excited to be joining the Palliser leadership team. He is looking forward to continuing to work with the dedicated staff and to support the amazing students and families at Noble Central School.