Subscribe to receive a weekly Palliser newsletter
Mar 16, 2017
Palliser, Horizon Academy Institute to open new school in Calgary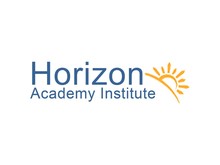 Southwest Calgary K-6 program will focus on leadership and offer Arabic and Islamic studies
The Board of Trustees of Palliser Regional Schools and Horizon Academy Institute have signed an agreement to establish Horizon Academy School, a full-time program in Calgary starting in August 2017. Initially, the school will offer kindergarten through Grade 6.
The board signed the master agreement at a board meeting March 14.
The agreement sets out the terms for a new faith-based alternative program operated by Palliser in partnership with the Horizon Academy Institute. Since 2006, the institute has offered leadership training to elementary and high school students on weekends, as well as Arabic language and Islamic studies.
Horizon Academy Institute "sees its partnership with Palliser to establish a full-time elementary school as the next step in its evolving mandate of developing the intellectual minds of the future generation within the context of their unique history, while keeping them aware of and prepared for their role in Canada and the world," said Nazeef Muhammad, the institute's chair. "HAI's collaboration with Palliser will open new horizons to HAI to positively impact a broader and diverse segment of the community regardless of their ethnicity, place of origin, gender and faith. HAI will, through its leadership institute, endeavour to build on the best practices of Palliser's existing schools to make concrete contributions to the Canadian society as a whole."
The school will implement a Leader in Me program, based on Stephen Covey's 7 Habits of Highly Effective People. Several Palliser elementary schools have also adopted this leadership model.
The institute will lease space for the school on Battleford Avenue SW, Calgary, in Currie Barracks.
Board Chair Robert Strauss welcomed Horizon Academy Institute to the Palliser family.
"We believe this will be a positive partnership and that our goals and values are well aligned," he said.
Palliser Acting Superintendent Dr. Garry Andrews has described the new school as a solid fit within Palliser's support for diversity in the public school system.
Horizon Academy will be the third faith-based program offering Islamic studies in Calgary.
Muhammad said the institute looks forward to collaborating with Calgary Islamic School Akram Jomaa and Omar Bin Al-Khattab campuses and Palliser's other faith-based schools "to maximize the benefit of teaching from a culturally sensitive perspective that take into consideration both Canadian and faith-based identities."
Palliser's board approved the new program in principle more than a month ago, following a presentation by Horizon representatives.
A search for a principal to lead the new school is expected to begin shortly with other staffing to follow.
The school hopes to have 300 students when it opens for the 2017-2018 school year.
More Board Highlights from the March 14, 2017 meeting are available in PDF.