Palliser salutes staff on World Teachers' Day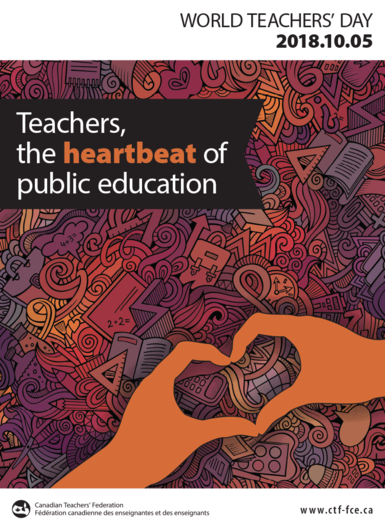 Palliser Regional Schools salutes its teachers across the division on World Teachers' Day.
First proclaimed by the United Nations Educational, Scientific and Cultural Organization (UNESCO) in 1994, World Teachers' Days is recognized Oct. 5 as an opportunity to raise awareness, understanding and appreciation for the vital work of teachers around the globe.
This year's theme is "Teachers, the heartbeat of public education."
Palliser thanks all of its teachers – almost 575 classroom teachers, principals and vice-principals, as well as those 330 on our substitute teacher list – for the work they do every day to support our students. Their role is vital in making our mission statement a reality: 'Together we will ensure learning success for all students to develop their unique potential as caring citizens in a changing world.'
Thank you, Palliser teachers, for your passion, your dedication and your belief that every child deserves the best education possible.
For more information on World Teachers' Day, please visit the UNESCO page at https://goo.gl/DNE4wo