Palliser Wall of Fame inductee earns further honours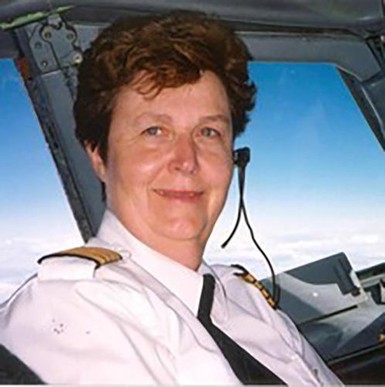 Rosella Bjornson continues to take flight.
Inducted into Palliser Regional Schools' Wall of Fame in 2009, Bjornson was one of eight people who received the Alberta Order of Excellence this week.
A former Champion School student and graduate of County Central High School in Vulcan, she was honoured for advancement of women in aviation. The first female, commercial pilot in North America, Bjornson was joined at a ceremony at Government House by fellow newcomers including singer-songwriter k.d. lang.
The Alberta Order of Excellence is the highest honour the Province of Alberta can bestow on a citizen. Members range in careers from medicine, science, engineering, law, and business to politics, education, agriculture and the arts. What they all have in common is they have made an outstanding provincial, national, or international impact.
See a CBC story on Bjornson at https://goo.gl/mX9rQp
The Palliser Wall of Fame, meanwhile, celebrates former students or employees who have distinguished themselves in the Palliser region or elsewhere, or who have rendered prolonged and significant services to their chosen work and/or area of interest. The inductees embody the Palliser motto which encourages us all to "Dream and Believe; Learn and Achieve."
This year saw two new inductees, Dr. Susan Poelman (graduate of Calgary Christian School), and Dr. Karen Schwartzkopf-Genswein (graduate of Coalhurst High School).
The Wall of Fame Committee is always looking for nominations for future inductees. To access the nomination form, or check out the biographies of our inductees, go to https://www.pallisersd.ab.ca/about-us/palliser-wall-of-fame