Parents complete interrupted bus delivery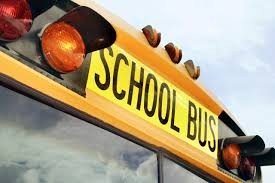 A few students were a little late for class in Picture Butte Thursday morning, but all arrived safely after their usual Palliser Regional Schools bus was unable to complete its route.
A bus picking up students for school left the road while trying to avoid a deer on Range Road 22-3, just north of Secondary Highway 522. The bus entered the ditch and became high-centered on a culvert, about 45 kilometres northwest of Picture Butte.
No injuries were reported among the 11 students on the bus at the time, or the driver. The incident happened about 7:40 a.m.
A backup bus was dispatched to the scene to pick up the students and continue the route, but parents had arrived within minutes to take their children to various schools in Picture Butte themselves.
School bus PB31 was towed back to Palliser's transportation services garage in Lethbridge for repair. A replacement bus will pick up students from school this afternoon, with alternate plans being made for Friday morning pickup if necessary.