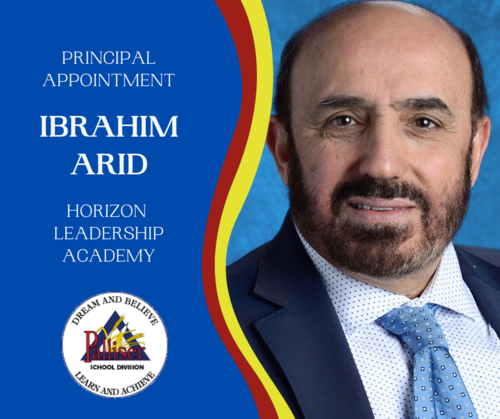 We are pleased to announce that Ibrahim Arid has accepted the role of Principal at Horizon Leadership Academy, commencing August 22, 2022.
Ibrahim has over 25 years of experience in education where he has developed an extensive "people's person" with an emphasis on caring for all stakeholders in his leadership profile. Ibrahim has a wide
diversity of experience as he has served in international and private schools in Canada, the USA, and the UAE.
Ibrahim is a visionary collaborative team leader and self-starter and he works with high energy and confidence in any social situation. He employs a strong work ethic with common sense and protocol to relate to all stakeholders. He is also known to be an advocate for addressing education services for different communities. Ibrahim enjoys the challenges and successes in staff development, assessment, mentoring, professional development, policy design, and optimum student learning.
Ibrahim Arid's focus as Principal will be to build a generation of Canadian leaders in all fields. Ibrahim said "the purpose of education is to create a thinker and problem solver. I strongly
believe that if we need to develop adult leaders, we should provide opportunities for young
people to learn and discover skills for life."
Congratulations Ibrahim!