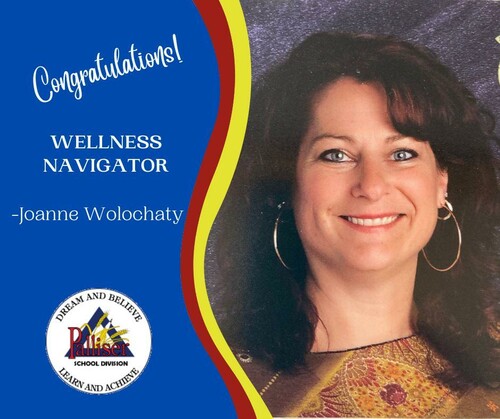 We are pleased to announce that Joanne 'Jo' Wolochaty has accepted the role of Wellness Navigator commencing January 9, 2023. 
Born and raised in Lethbridge, Jo completed her BA/BEd in Kinesiology and Fine Arts at UofL. Her teaching adventures started on Clearwater River Dene Nation in Northern Saskatchewan, where for 5 years, she immersed herself in the Dene language, culture and traditions. From there she went off to Hobbiton, New Zealand (Lord of the Rings) where she took on many Leadership roles and coordinated a variety of big and small projects. She worked as the Head of Department for PE and Health in a middle school of 2000 students, her favorite projects included the annual AIMS Games (a 5-day, 23 sports mini Olympics), grade 8 camps and student exchanges to and from a sister school in Haramura Japan. She was one of 12 teachers chosen to work for the University of Otago and travel across beautiful NZ visiting schools to assess and collect data for National Monitoring Study of Student Achievement (NMSSA).
She took on many organizational volunteer roles within the community and in 2015, she received the Pukekohe AFC SportsPerson of the Year Award for her service to the community. She met her husband, Willem, in New Zealand and they have a son, Nate who is 13.
Upon returning to Canada to be closer to family, she started working for the Holy Spirit Catholic School Board as a Family First Facilitator, connecting families to school and to their community. "I look forward to bringing my passion, experience and knowledge to our students, staff and families of Palliser communities."
Congratulations Joanne!