Stephanie Krammer awarded Prime Minister's Award for Teaching Excellence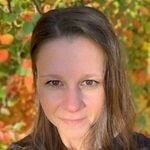 Palliser School Division is proud to announce that Stephanie Krammer has been awarded the Prime Minister's Award for Teaching Excellence. 
See The Vulcan Advocate for their media coverage: 
"The Prime Minister's Awards for Teaching Excellence honours outstanding and innovative elementary and secondary school teachers in all disciplines. Recipients are recognized for their leadership and exemplary teaching practices as well as for their commitment to help the next generation of Canadians gain the knowledge and skills they need for future success in a world inspired by ideas and driven by innovation."
Stephanie Krammer exemplifies excellence in leadership and teaching. 
See the announcement on the Government of Canada website. 
Stephanie is well known in our Palliser circles for the orientation course she offers to Palliser students who are beginning their journey online with Palliser Beyond Borders. She has conducted more than 600 "crash courses" orienting students to the online world and teaching them to be effective online learners. 
Stephanie has developed her online courses to function on mobile technology and advocates for access to technology for all students.
Congratulations, Stephanie.