Students' work now on display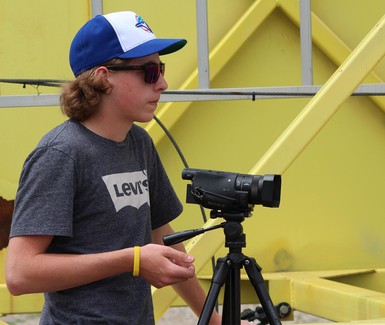 The first few days of a new school year are often a time for staff and students to share stories of how their summer was spent.
Palliser Regional Schools' students Cayley Secrist and Luke Loman spent some of their summer vacation fine tuning their first-ever paid video production. The final version is now available for viewing.
The two Picture Butte High School media students landed the job through their showing at the Southwest Regional Skills Canada Competition.The competition, hosted by Chinook Regional Foundation for Career Transitions, allows students to test their skills while gaining first-hand exposure to possible career paths.
For placing first in the video production event, Secrist and Loman were asked to shoot, edit and produce a promotional video for Ironworkers Local 725. The goal was to promote a three-month training program offered to high school students and the pair received $500 each in payment.
To see the earlier story on Palliser's website, CLICK HERE
Check out their video below.