World Teachers' Day marks the difference educators can make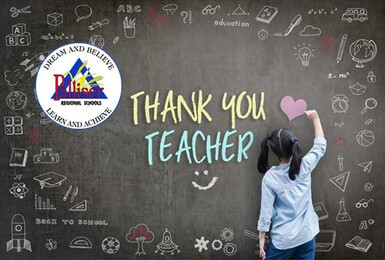 "Wherever you find something extraordinary, you'll find the fingerprints of a great teacher." – Arne Duncan, former United States Secretary of Education.
On the occasion of World Teachers' Day on Oct. 5, Palliser Regional Schools would like to acknowledge the difference each and every one of our approximately 530 teachers can make in the lives of the students they serve. We thank you for your dedication, your passion, and your efforts which allows every student to achieve success and learn in a safe and caring environment.
World Teachers' Day was adopted by the United Nations Educational, Scientific and Cultural Organization in 1994. Its recommendation concerning the Status of Teachers setting forth the rights and responsibilities of teachers and standards for their initial preparation and further education, recruitment, employment, and teaching and learning conditions.
This year, World Teachers' Day will celebrate teachers with the theme, "Young Teachers: The future of the Profession." The day provides the occasion to celebrate the teaching profession worldwide, to take stock of achievements, and to address some of the issues central for attracting and keeping the brightest minds and young talents in the profession.
Whether they are new to the profession or seasoned educators, Palliser Regional Schools would like to thank our teachers for all they do!