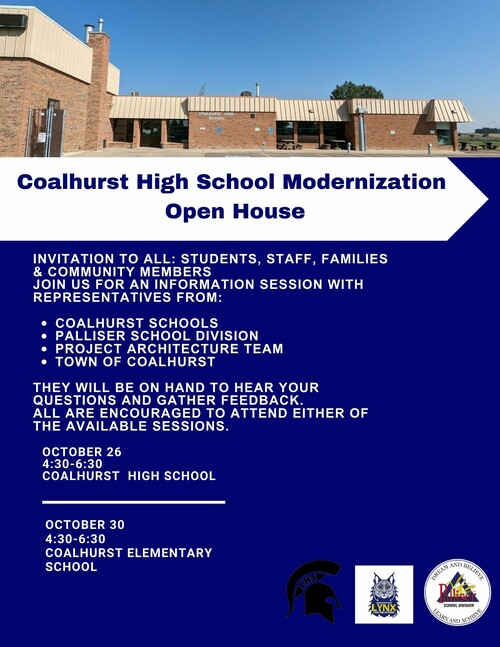 To our Coalhurst Elementary School/ Coalhurst High School Communities,
Palliser School Division invites you to an engagement session about the modernization of the Coalhurst High School Facility.  We welcome all students, staff, families and interested community members.  
Please attend one of our two open house sessions to share your valuable insights. Choose the session that best suits your schedule, regardless of your school affiliation.  Refreshments provided. 
October 26 
4:30-6:30 pm 
Coalhurst High School
October 30 
4:30-6:30 pm
Coalhurst elementary school