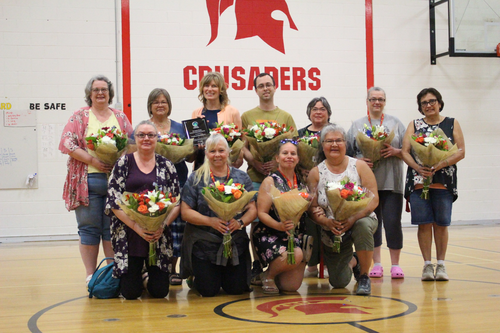 Congratulations Coalhurst High School for winning the Betty Grigg Inclusive Education Award! The award is presented to spotlight a southern Alberta school that displays outstanding inclusive practices in dealing with staff, students, families, and the community.  A parent at Coalhurst High School nominated the school for the award.  
Principal Charlene Grimes credits the amazing team of education assistants for the inclusive environment that CHS has cultivated.  "Our EAs go above and beyond the call of duty", says Grimes.  "They are superheroes, they work so hard because they truly care about the students".   
She adds that the school takes the same approach to connect with students with special needs or challenges as they do all students, "Every kid has their thing, neurotypical or not.  I don't see the special needs kids as different, we find their strengths, and where they need support and meet them there. We find what interests them and support that interest".