Free developmental check-ups scheduled for kindergarten, pre-school students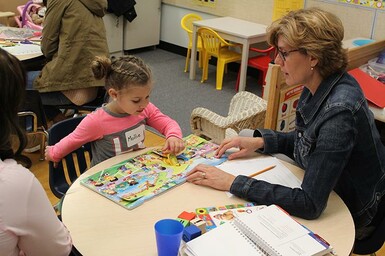 Palliser Regional Schools offers free developmental screenings that provide important information to parents and educators.  The check-ups involve you and your child going through fun activities that demonstrate key skills. When you leave, you'll know how your child's communication, gross motor, fine motor, problem-solving, and personal-social skills are developing.
The check-ups begin March 12 and run through late June.
The check-up can help ensure your child gets the support they need and by visiting your local school in a fun atmosphere in advance, it may reduce anxiety about going to school later. You can access educational experts to assess your child's strengths and areas of growth.
Best of all, it's free.
See scheduled check-ups at schools below. Call the school to register or for further details including times:
MARCH 12-13: CIS, Akram Jomaa Campus
MARCH 16-17: CIS, Omar Bin Al-Khattab Campus
MARCH 27: John Davidson School
MARCH 31: Arrowwood Community School
APRIL 3, MAY 22: Jennie Emery Elementary School
APRIL 22: Dorothy Dalgliesh School
APRIL 24: Coalhurst Elementary School
APRIL 30: Menno Simons Christian School
MAY 8: Barons School
MAY 11: Huntsville School
MAY 15: Calgary Christian Elementary School
MAY 26: Trinity Christian School
MAY 27: Milo Community School
MAY 28: Sunnyside School
MAY 29: Champion School
JUNE 4: Brant Christian School
JUNE 5: Heritage Christian Academy
JUNE 8: Horizon Leadership Academy
JUNE 12: Vulcan Prairieview Elementary School
JUNE 19: Noble Central School