Palliser announces new secretary-treasurer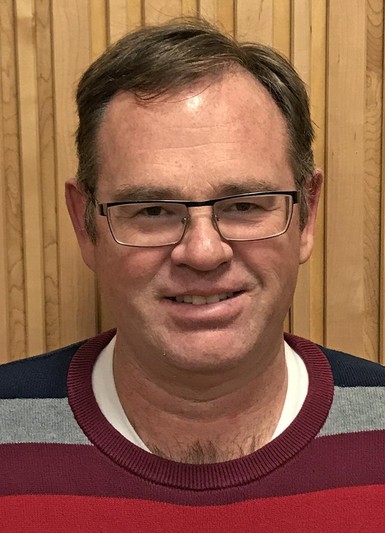 Palliser Regional Schools' new secretary-treasurer should help provide some immediate stability for a changing leadership team.
The Palliser Regional Schools Board of Trustees is pleased to announce that Dexter Durfey will assume the duties of secretary-treasurer as of Nov. 20.
Board Chair Robert Strauss says a number of highly qualified candidates were interviewed and Durfey's extensive and thorough knowledge of school division finances and board governance was a key in his hiring.
"The board is pleased with the selection of Dexter Durfey, whose experience and expertise will serve Palliser well as we move forward," says Strauss.
Durfey has been with Westwind School Division No. 74 for more than 20 years, serving as Associate Superintendent Business Services since 2003.  He began his career at the Cardston-based school division as Assistant Secretary-Treasurer, and over the years had oversight in the areas of finance, transportation, operations and maintenance.
Durfey has a Bachelor of Science from Southern Utah State University and a Masters of Business Administration from Royal Roads University, specializing in organizational leadership.
"I'm anxious to assume my role in Palliser," says Durfey, who has a passion for supporting student learning. "I have long-time, positive relationships with many of the central office staff there, and I'm looking forward to developing further relationships with the board, central office and the school-based staff of Palliser."
Durfey will join a leadership team that will include at least three new trustees following the election, and Superintendent of Schools Dave Driscoll, who joined Palliser in October.
"Palliser is very excited to have Dexter Durfey join our team. His experience, expertise and philosophy of 'students first' will be a great asset to our schools and system," says Driscoll.
Wayne Braun has served as Palliser's Secretary-Treasurer since 2014. He has agreed to a contract extension to allow him to work with Durfey for a period and provide for a smoother transition.
"The board is grateful for the service of Wayne Braun, who has contributed greatly to our school division during his tenure here, and we wish him well in his upcoming retirement," says Strauss.
Durfey and his wife, Candice, have 10 children and are expecting two more grandchildren, to bring that number up to seven.  In his spare time he enjoys working in his yard and garden, and refurbishing furniture with Candice.