Plenty of treats in Palliser schools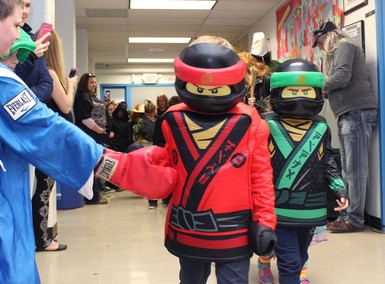 The tricks would come the next night as Old Man Winter returned to southern Alberta, but at many Palliser Regional Schools Halloween was all about treats.
Although today's hot costumes often include characters from the latest video game and the like, there's still plenty of witches and ghosts and mummies in the costume parades to bring back memories of days of old.
Along with the costumes and plenty of treats - both sweet and healthy - activities ranged from dances, to crafts and appropriately-themed games. Some schools put on haunted houses, while others held Halloween-themed bake sales to fund future social events or combined the day with school sporting events to get the community involved.