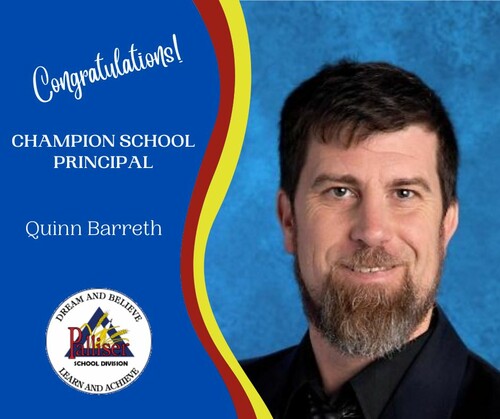 We are pleased to announce that Quinn Barreth has accepted the role of Principal at Champion School, commencing June 30, 2023, for the 2023-2024 school year.
Quinn began his teaching career in 2004 at Glenmore Christian Academy, where he taught various subjects such as Science, Social Studies, Language Arts, Health, and Bible studies in both the Elementary and Junior High levels. He dedicated his time there until 2021. Over the past two years, Quinn served as the principal at Brant Christian School, where he collaborated with the staff to foster a love for learning among the students.
Quinn's educational background includes a Master of Education in Educational Leadership, which he earned in 2020 from the University of Calgary. He also holds a Bachelor of Education in Secondary Education from the University of Calgary (2004), a Bachelor of Arts in History & Classics from the University of Alberta (1997), and a Bachelor of Religion from the North American Baptist College (1995).
Reflecting on his teaching philosophy, Quinn shares, "I strive to approach each day in the classroom by understanding where my students are in their learning journey. This entails listening to their needs, challenging my own assumptions, and remaining open to learning from them. It also means being transparent about my motivations and goals, creating a safe environment where students can take risks and develop as lifelong learners.
Married to his wife Jennifer for 23 years, they have three sons.  When he is not reading or spending time with his family, Quinn can be found in the garage working on his hobby of building with reclaimed wood.
Quinn eagerly looks forward to becoming part of the Champion School community, working alongside the incredible staff and families, and anticipates a rewarding year ahead.
Congratulations Quinn!