Wall of Fame inductee makes a mark close to home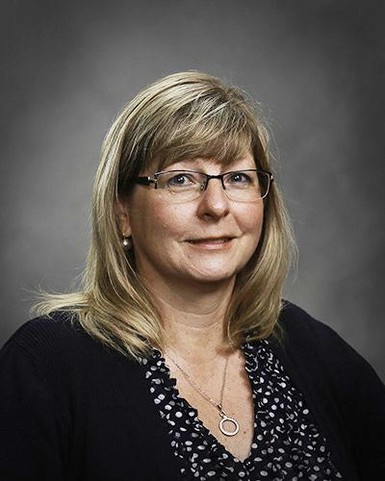 VULCAN – For some people the journey to find their true calling in life takes them many miles from home. Karen Schwartzkopf-Genswein, however, didn't have far to go.
A product of the family farm and feedlot near Coalhurst, she was inducted into Palliser Regional Schools' Wall of Fame for outstanding achievements in the field of animal science.
Dr. Schwartzkopf-Genswein is a senior research scientist with Agriculture and Agri-Food Canada in Lethbridge. She provides expert advice on cattle welfare at the provincial, federal and international level; is an adjunct professor at four universities, including one in Brazil; and was the 2017 recipient of two prestigious awards in the beef industry.
Schwartzkopf-Genswein was interested in biology from a young age, but she first leaned towards wildlife biology in her university years. She soon realized, however, working with cattle was "kind of in my blood."
"And as much as I thought I liked other things, I realized I really liked all the farm stuff," says the Coalhurst High School grad, who was one of two Wall of Fame inductees at the Opening Day ceremony for Palliser staff at County Central High School. "And I knew it. You know the issues, you know the people. It was still an easy fit."
So too was raising her family – she and husband Bernie have two children, Ryan and Amanda – in southern Alberta. Although she travels across Canada and to Brazil on a regular basis to teach, there's no doubt where she wants to hang her hat.
"Yes, the winters can be brutal, as we know. But it's a good place to live. A good place to raise a family," says Schwartzkopf-Genswein, who notes she's one of the few hometown employees at the Lethbridge Research Centre.
Her workplace satisfaction comes in finding a balance between what is best for the animal and the producer. The expectations of most animal rights groups' expectations aren't realistic if the industry is to remain viable.
"I want to work to find that sweet spot where we can provide the public with some knowledge and confidence we are doing things properly, but not so crazy that the producers can't meet those standards," says Schwartzkopf-Genswein.
She has authored more than 200 peer-reviewed manuscripts and popular press articles on her research in the area of stress reduction and early detection of illness in feedlot cattle. Schwartzkopf-Genswein put the Palliser induction ceremony into perspective, noting the recognition she receives from her science peers or the beef industry actually comes from a fairly small community.
"To be recognized beyond that, that's when you know that maybe the things you've done have had a greater impact than those people you deal with immediately. That it is recognized beyond those borders is pretty cool," she says.
Chosen to introduce her at the Wall of Fame ceremony was her nephew, Braiden Schwartzkopf. He's starting Grade 12 this year at Coalhurst High School. Schwartzkopf-Genswein has fond memories of both the elementary and high school in Coalhurst, with small classes allowing teachers to provide students with extra help if needed.
Jim Greer was her chemistry and physics teacher in high school. A patient man, she recalls him "always pushing us to think bigger than Coalhurst." Other teachers who made an impression include math teacher, Hans Holstein; biology teacher, Herman Gomm; and her English teacher, Sharron Dyck. Any writing skills Schwartzkopf-Genswein can boast of are thanks to her.
"She was a tough cookie, but that is where I learned to write. I am glad we got the chance to start it before we got to university because there were many kids (there) that couldn't write at all," she says of Dyck.
The purpose behind the Wall of Fame is both to celebrate the successes of former Palliser students and inspire future students. This year's other inductee is Dr. Susan Poelman, a graduate of Calgary Christian School who was recognized for outstanding work in the field of medicine/dermatology.
"You have to find what you love to do. It's kind of a cliché thing, but it's really true," says Schwartzkopf-Genswein, who has been with the research centre for 18 years. "You spend so many hours here doing this day in and day out. And if you don't like it, it would be pretty tough slogging some days."
Her other advice is to be persistent. She was never the smartest kid in the class "ever, ever." With the support of her teachers and her parents Bert and Vera Schwartzkopf, however, she entered and flourished in a field foreign to females at that time.
She recalls the well-intentioned words of her grandmother.
"She would say, 'Karen, what are you doing? This is not a career for a girl.' I always thought that's not the message we want to send to our girls. We need more girls in science. I think girls provide a different perspective and that's important," says Schwartzkopf-Genswein.
To read her biography and learn more about the other Wall of Fame inductees, CLICK HERE